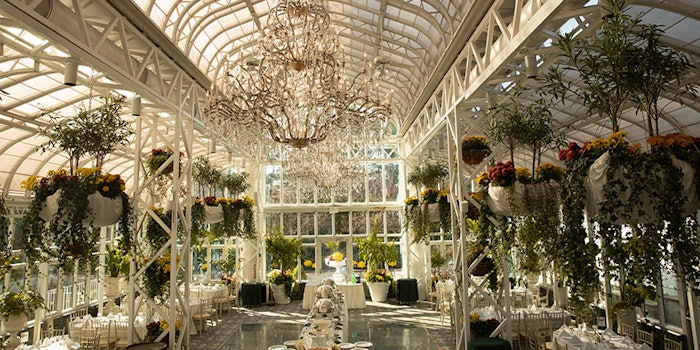 The Fragrance Creators Association (FCA) held its annual meeting on November 6, 2018 at The Madison Hotel in Morristown, NJ. Members of the FCA and top organizations within the industry came together to celebrate the key impacts and results of 2019.
The FCA's results reflect its efforts to drive policies that benefit the fragrance industry, consumers and the environment. The association helped to advance the approval of newer, greener fragrance ingredients, protect consumers' right to know and save its members millions of dollars in charges.  
"Being a Fragrance Creators member company means you believe deeply in the importance of coming together to do good for the world in ways only possible by working collectively," said president and CEO Farah K. Ahmed. "And I believe it is incumbent upon us, as an industry association, to continually demonstrate progress and deliver meaningful and measurable results."
The meeting's featured events included panel discussions with Dan Renberg of Arent Fox, LLP, Alex H. Schaefer of Crowell & Moring, Nicole Quiñonez of Madden Quiñonez Advocacy and Ed McTiernan from Arnold & Porter.
2020 Board and Rising Stars
The FCA's 2020 board of directors and officers were in attendance. Robert Weinstein, Pd.D., Robertet USA will remain chairman with Paul Ireland of Takasago taking over the position of vice chair for 2020. Karen Manheimer of Kerry and Ken McAlister of Intarome will continue to serve as treasurer and secretary respectively.  
Other member of the 2020 FCA board include:
Al Bauer, Citrus and Allied Essences Ltd.
Robert Bedoukian, Ph.D., Bedoukian Research, Inc.
Shawn Blythe, International Flavors & Fragrances Inc.
Rob Brown, The Lebermuth Company, Inc.
Luciana Castro, Firmenich, Inc.
Jo Clarke, Procter & Gamble
George Daher, Estée Lauder Companies
Kelli Heinz, Bell Flavors & Fragrances, Inc.
Paul Hogan, Emerald Kalama Chemical, LLC
Erica Lermond, The Lermond Company, LLC
Michel Mane, MANE USA
Andy O'Shea, Berjé, Incorporated
Steve Tanner, Arylessence, Inc.
John Trombley, Givaudan Fragrances Corporation
On top of the announcement of its 2020 board, the FCA also presented the annual Rising Leader Award to David Dilk, senior regulatory affairs expert at Givaudan, for his devotion to advocating for common-sense fragrance policy and his leadership initiative as a member of FCA's government & legislative affairs committee as well as the regulatory science executive committee. To recognize Dilk's achievement, the FCA will donate $2,000 to The Trevor Project.  
Related: [video] Fragrance Creators Association Highlights 2018 Impact
Policy and Technology
Ahmed presented the annual report which focused heavily on adaptability in the face of current and impending legislation. "Sometimes it's not the smartest person in the room who gets ahead – it's the one who can adapt," she told the group during the business meeting segment.
International, federal and state policies were the main topics of the panel discussions with subtopics including trade policy, cosmetics and tax reforms, tariffs and labeling and transparency bills. Additionally, FCA granted attendees the opportunity to preview The Fragrance Conservatory website which will allow the public to access an extensive pool of information regarding fragrance including wellness benefits, perfumery, ingredients, and safety. This year's panels included:
Federal & International Policy Panel
Moderator: Amanda Nguyen, Fragrance Creators
Dan Renberg, Arent Fox, LLP
Alex Schaefer, Crowell & Moring
State Policy Panel
Moderator: Amanda Nguyen, Fragrance Creators
Nicole Quiñonez, Madden Quiñonez Advocacy
Ed McTiernan, Arnold & Porter
The Fragrance Conservatory Panel
Farah K. Ahmed, Fragrance Creators
Cynthia Reichard, Arylessence, Inc.
Tracy Long, Procter & Gamble
Jaime Krayger, Firmenich, Inc.
Lia Dangelico, Fragrance Creators
2020 and Onward
"Fragrance Creators has emerged as association 2.0," said Robert Weinstein, Ph.D., president & CEO, Robertet USA and chairman, Fragrance Creators Board of Directors. "The organization has made an incredible transformation in recent years and has truly become a point of pride for our industry. It's clear, Fragrance Creators is primed for maximum impact in 2020 and beyond."