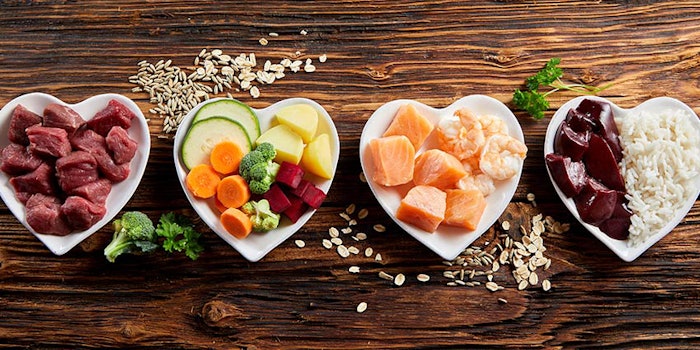 Symrise achieved revenue growth of 7.4% during the first half of 2019, reaching €1,692 million.
The company's organic sales growth of 6.2% was driven by good demand from all segments.
Scent & Care
The scent & care segment achieved sales of €712 million, an increase of 7.8% compared to the previous year. In the cosmetics ingredients division sales grew by a single-digit percentage—driven by the North America and Asia/Pacific regions—while national markets in the U.S. and China "developed particularly dynamically."
Fragrance achieved double-digit percentage growth in organic sales, driven by consumer fragrances and fine fragrances. Consumer fragrances saw particularly high growth in Asia/Pacific and North America (specifically India and the U.S.), while fine fragrances sales grew significantly in North America and EAME.
Aroma molecules recorded "satisfactory" organic growth. The menthols business unit saw above-average growth in Latin America; fine aroma chemicals saw the same in EAME and Asia/Pacific.
Flavor
Flavor segment sales grew by 5.4% in reported currency, to €637 million. The savory business unit and Asia/Pacific and EAME reported significant sales growth, and the sweet business unit saw a "modest" increase in sales.
EAME achieved single-digit organic growth rates—with significant stimuli from applications for savory products in Russia and the Middle East—and beverage and savory products recorded double-digit growth in Asia/Pacific, specifically in Indonesia, Malaysia, Thailand and Vietnam.
In the Americas, organic sales grew double-digits in Latin America (savory and sweets doing particularly well), and single-digit sales in North America were driven by savory products.
Related: 2019 Leaderboard: Symrise Grows With Natural Ingredients
Nutrition
The nutrition segment—which achieved reported sales of €343 million, up 10.5 % over the previous year—was once again driven y pet food, which saw double-digit organic growth. Pet food was particularly strong in Latin America and Asia/Pacific, specifically South Korea, Thailand, Brazil and Mexico.
Within food, Asia/Pacific and Latin America posted double-digit growth, especially in Chaina, Australia and Mexico, but sales slumped slightly in EAME and North America. Sales in the aqua business developed well, gaining new business particularly in the EAME region. Probi achieved double-digit sales growth, developing new business in Europe and growing throughout EAME and North America.
Looking Ahead
"After a dynamic start to the year, we continued our growth and further expanded our business," said CEO Heinz-Jürgen Bertram. "All segments increased sales and contributed to the Group's growth. This positive development is accompanied by continued good demand from our customers. That is why we are looking ahead to the coming months with confidence, even if the economic prospects are slowing down in some regions of the world. Symrise has proven in the past that our business remains very robust even in such times. We therefore stand by our annual goals as well as our long-term ambitions. These goals include annual organic sales growth of 5–7 % on average by 2025."