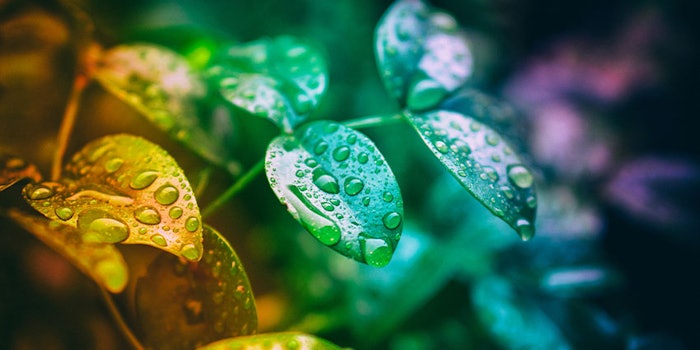 Symrise has received an award recognizing its commitment to sustainability from The German Society for Sustainability (DQS). The Holzminden-based company is one of the recipients of the "Sustainability Heroes Awards 2020." With this award, DQS recognizes companies at the forefront of sustainability.
The awards ceremony is a joint event of the German Society for Quality (DGQ), which enables an exchange of knowledge and practical experience on the subject of quality, and DQS, which is responsible for all certification and audit services related to sustainability and consumer safety.
Previously: Symrise Cuts Plastic Sampling Cups
As part of the Sustainability Heroes Conference, which has taken place yearly since 2015, the partners recognize lesser-known heroes of sustainability whose reports on their social and ecological commitment are frequently less prominent.
This November, the ceremony was held virtually from November 2-4, 2020. A jury selected the winners in eight categories from the 181 applications received.
"The number and quality of applications has increased considerably. The development in recent years gives me hope that we will overcome the challenges of the century together," says member of the jury Dr. Sied Sadek from DQS. Other members of the jury include Simone Busch (Düsseldorf Chamber of Industry and Commerce), Prof. Dr. Bettina Stoll (Fulda University of Applied Sciences), Elisa Pohland (Frankfurt Chamber of Industry and Commerce) and Patrick Bungard (M3TRIX Institute).
Previously: Symrise Supports Germany's Climate Policy Goals
In the statement explaining its decision, the jury expressly praised the way in which Symrise adopted sustainability as a core element of its strategy and culture.
Further, DQS described its motivation for awarding the prize: "The company promotes sustainable development of the entire value chain with ambition and commitment."
The society also stressed that Symrise's sustainability approach takes the requirements of the company as well as those of employees, customers, the environment and society into account and integrates them into its business activities.
"We are proud of this award, which recognizes the core of our commitment to sustainability, our corporate strategy," says Dr. Heinz-Jürgen Bertram, CEO of Symrise AG. "We have long considered sustainability to be an integral component of our business model. The DQS prize clearly confirms this. We create sustainable, environmental, socially committed conditions along the entire value chain and focus on efficient production."