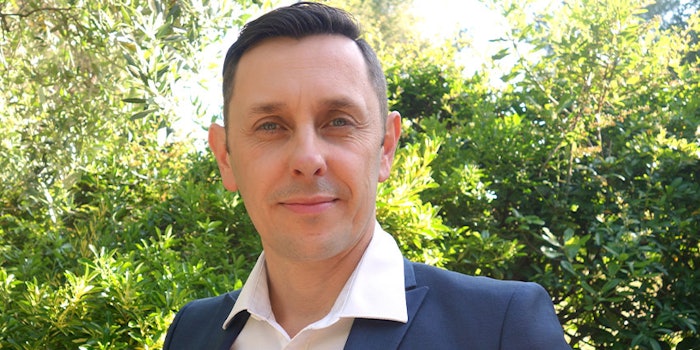 Albert Vieille has appointed Arnaud Brondel as company manager following the retirement of Georges Ferrando at the end of 2019, after a career with Albert Vieille spanning more than 30 years.
This new position will dovetail with Brondel's current role as Head of Human Resources.
With a GEA from the Institut Universitaire de Technologie Nice-Côte d'Azur (IUT) and a degree in business financial management from the Nice Institut Universitaire Professionnel (IUP), along with a one-year post-graduate degree (DESS) in industrial engineering, Mr. Brondel has always shown his dedication to human resources and business management.
Arnaud Brondel worked successively in the cosmetics and care products industry, before joining a perfume creation company.
In 2018, at the age of 41, his career path led him to Albert Vieille. Now, as company manager, he must oversee the in-house implementation of group policies; he's responsible for the societal and legal aspects.