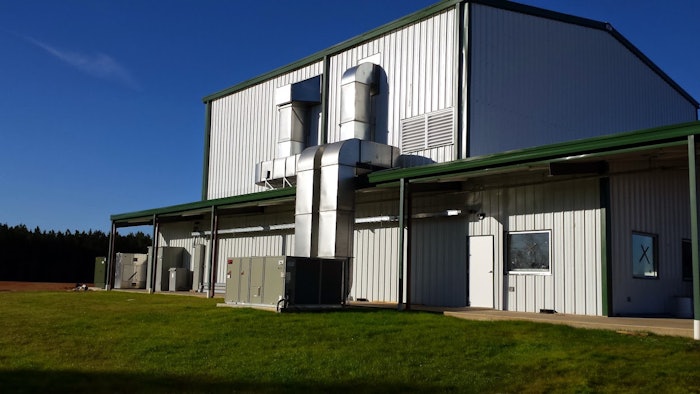 The forthcoming March edition of Perfumer & Flavorist Magazine features a visit to Florida's citrus country. This exclusive preview focuses on one company producing materials in the region and outlines areas of innovation in aromatic and taste ingredients.
During a recent trip to Florida's citrus country, P&F Magazine visited the Lakeland, Florida, office of the newly formed Natural Advantage LLC, resulting from the merger of Natural Advantage (Oakdale, Louisiana) and Taste Advantage (Lakeland, Florida).
The Oakdale site consists of 20,000 square feet for research and development, small-scale production, and sensory evaluation and warehousing. The 35,000-sq-ft site in Lakeland focuses on citrus, large-scale manufacturing—distillation, extraction, reactions, liquid blending and powder blending—and warehousing.
Bob Kleinhenz, the companies' president, and Brian Byrne, the co-founder and technical director, VP of R&D, explained that the Oakdale facility will have its square footage tripled, while its throughput capacity will quintuple. That site has a new 10,000-sq-ft production building and a 7,500-sq-ft outdoor production area, both coming fully online by March 2015. Meanwhile, the Florida facility has added 50% production capacity, which came online in November of 2014.
The core of the companies' business is technology and new products, some of which are developed jointly with customers, according to Kleinhenz and Byrne. The technology and ingredients aim to create value for customers, in part by controlling costs. Research and development is customer-driven via feedback from scientists, engineers and flavorists, according to Kleinhenz and Byrne, and is centered on developing new ingredients from nature that are compliant with E.U. regulation No 793/2012.
Natural Advantage produces materials such as taste modifiers, acids, alcohols, amines, aldehydes, esters, furanones, ketones, lactones, pyrazines, sulfides and thiazoles via technologies such as biotransformation, distillation, extraction, isolation, oxidation and non-catalytic esterification.
Ingredients include 2,4-decadienal, 2,4-undecadienal, alpha- and beta-ionone, ammonium sulfide, b-damascenone, d-decalactone, d-hazeltone, diethyl succinate, isobutyl thiazole, g-decalactone, dimethyl sulfide, melonal, methional/methionol, methyl thiobutyrate, salt enhancers and trimethyl pyrazines. All products are natural and vegetarian, produced wholly without animal products. The company also has expertise in anaerobic fermentation, aerobic fermentation, bioreduction dilute steam recovery and gas co-product/by-product recovery.
Looking at customer-driven innovation, Byrne and Kleinhenz noted that need for halal ingredients are on the rise, as are demands for vegan certification. Customers are looking to source ingredients that are palm-nut- and GMO-free. The EU market is looking for chiral materials such as lactones. Taste modulators and sensory-active compounds are also in high demand.
On the other hand, the aroma chemical market is well established and is likely to see fewer novel product introductions as compared to the taste (sweet and salt) modulator sector, according to Byrne and Kleinhenz. Formulators are looking to push "clean salt" and increase umami character.
While the company looks outward for innovation feedback, they also conduct a fair amount of speculative development internally. This type of exploratory research is highly unpredictable. As Byrne put it, the discoverer is the person with their eyes open "discovery is to those who have their eyes open".