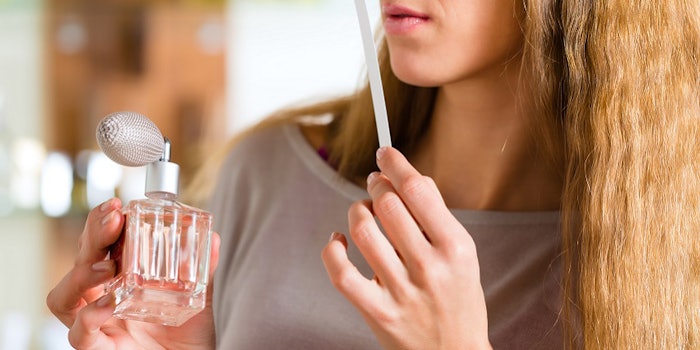 According to a recent Fact.MR report, the global fragrance market is expected to reach $70,000 million by 2022, increasing at a CAGR of 6.2% during the period.
Niche and Natural Fragrances
Leading the growth in the global fragrance market is shifting consumer demands and the rise of niche brands and personalized fragrances. Among the changes in consumer preference include an increased demand in natural perfume, due to consumers' perception of synthetic fragrances. However, due to the demand and higher prices, the adoption rate is lower than synthetic fragrances.
Additionally, customizable and niche fragrances are further growing the market, as consumers are looking for a more personalized fragrance experiences and exotic scents. Smaller perfume brands have met this demand by leveraging perfume blogs and social media platforms.    
2022 Fragrance Projections 
In addition to citing growth, the report included nine projections for the global fragrance market, which include:
Soaps and detergents will remain preferred among products, despite exhibiting low CAGR through 2022.
Cosmetics and toiletries are estimated to be the second largest product type segment.
Fine fragrances and household products will grow the fastest, with fine fragrances being the larger revenue generator.
Hypermarkets will dominate the global market for fragrance.
Supermarkets will remain the second largest distribution channel for the market.
Specialized cosmetic stores are expected to see the slowest growth in fragrance sales.
Europe will remain the most lucrative region, attributing $20,000 million in revenue by 2022.
The Asia Pacific, excluding Japan, will grow at a faster rate than North America.
The Middle East and Africa and Japan will exhibit the lowest CAGRs through 2022.