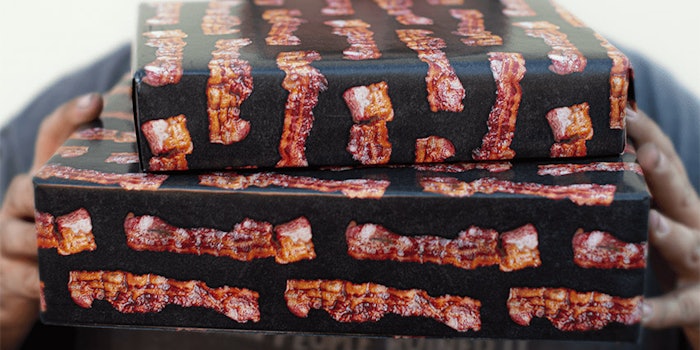 Manly Man Co. has released a bacon scented wrapping paper this holiday season.
Related: Walmart Will Sell KFC's Chicken Scented Firelogs This Holiday
Simply scratch and smell to release the aroma of fresh cooked bacon.
The gift wrapping paper is available in 30" wide rolls of 8' long and retails for $19.95.