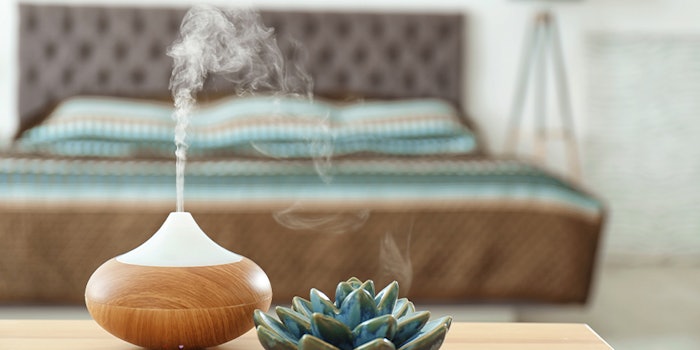 The global aroma chemicals market is estimated to reach $8.41 billion by 2027 with a CAGR of 6.2%, according to Reports and Data.
Related: Kline Releases Home Fragrance Market Report
Due to consumers growing interest in luxury products and the increase in use of personal care products, the market is set to see considerable growth. Products such as perfume, deodorants and air-fresheners are in-demand and add to the aroma ingredient market value. Other Items in demand include soaps and food-scented chemicals.
Although, medicated personal care and topical products, such as aromatherapy, have exceed expectation in market growth.
The chemical compound, ester, which gives a floral, sweet and fruity scent, has the highest demand at the moment. Fragrances derived from this compound had a 25.3% market share in 2019 and are expected to have a CAGR of 5.5% over the forcasted period. 
Floral fragrances, in general, have the highest market share of 16.3% in 2019 and a growth rate of 6.1%. 
The top outlook for each category are as follows:
Fragrance:
Floral
Woody
Citrus
Fruity
Musky
Menthol
Spicy
Chemical Compounds:
Esters
Terpenes
Alcohols
Aldehydes
Ketones
Lactones
Applications:
Cosmetics & Toiletries
Household Products
Food & Drink
Medical 
Regional:
North America
United States
Canada
Europe
Germany