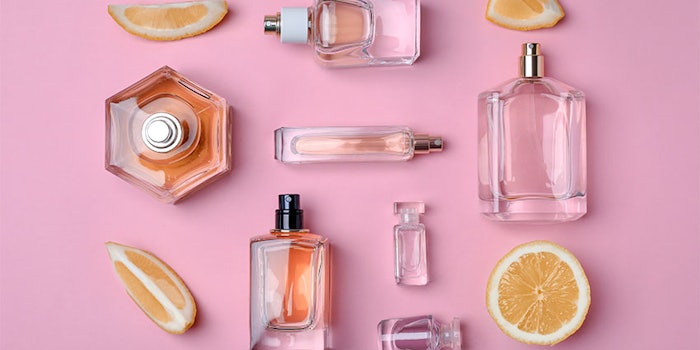 Revuze has used its artificial intelligence (AI) platform to analyze over 630,000 online reviews collected from the perfume industry to track the trends of the first half of 2020 and set projections for H2.
The American fragrance industry is one of the largest retail markets, with over $3.6 billion in revenue as of early 2020. However, NPD data from 2020 shows that fine fragrance performance has been uneven, featuring holiday-related spikes amid an overall downturn.
In the first half of 2020, Revuze detected a rise of interest in sweet and fruity smells, which surged as the world went into lockdown. As people adapted to the new normal of a shelter-in-place lifestyle, they sought sweeter scents that remind them of the smell of a garden or park.
Revuze reported that woody scents, like oak and cedar, saw a 26% increase in their share of voice to 0.33% in 2020 compared to 0.26% in 2019.
On that same note, all fruity scents' share of voice grew by 16%. For example, scents with a dramatic increase in voice share (compared to last year) include:
Mandarin increased by 140%
Peach by 120%
Iris by 190%
Vanilla by 133%
Cherry by 148%
On the other hand, Revuze identified a decline in herbal and citrus smells:
Lavender declined by 38%
Mint by 28%
Jasmine by 31%
Orange by 53%
On the topic of sustainability, Revuze noted a more substantial discussion volume about natural ingredients like essential oils, which shows a 13% increase compared to 2019.
Consuming sustainable perfumery products and using natural and organic formulations are the basis for cosmetic innovation. The discussion volume towards these topics has been on steady growth over the past couple of years:
75% YOY growth in 2018 for sustainable/natural/organic perfume conversations
37% YOY growth in 2019 for sustainable/natural/organic perfume conversations
60% YOY growth in 2020 for sustainable/natural/organic perfume conversations
As the year progresses and countries begin to lift closures and restrictions, new trends may develop, and some others may shift.