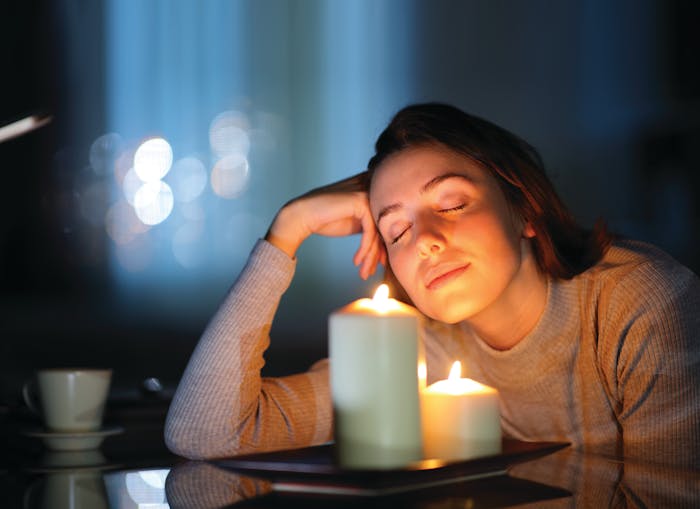 Collectively, the term "health and wellness" references a state of wellbeing in body, mind and spirit, all at once. A recent report from Research and Markets a states that the global health and wellness market reached a value of $3.31 billion in 2020. Growing at a CAGR of 4.10% during 2021-2026, the market is expected to reach $4.24 billion by 2026.
According to the following launches, the concept of syncing fragrance with wellness is becoming more common than ever, beyond essential oils. Certain scents are beginning to be linked with calmness, refreshment, peace and so on. Many fragrance companies have capitalized on the recent consumer demand of functional fragrance launching various products marrying scent and wellness. Here are some of the latest products on the market.
Calling on CBD
Cannabis has long been associated with calmness. Wellfounded Botanicals, an eco-friendly and woman-owned cannabis wellness brand, launched a luxury CBD eau de parfum in partnership with Scent Beauty, Inc.
Inspired by Wellfounded founder Sara Rotman's personal wellness journey from beauty and fashion branding guru to cannabis and CBD cultivator, the fragrance is designed to bring customers on a unique scent journey combining luxury fragrance with the soothing aromas of CBD.
References:
awww.globenewswire.com/news-release/2021/02/24/2181202/0/en/Global-Health-and-Wellness-Market-2021-to-2026-Industry-Trends-Share-Size-Growth-Opportunity-and-Forecast.html
For the full article, please check out the Perfumer & Flavorist+ January 2022 issue.