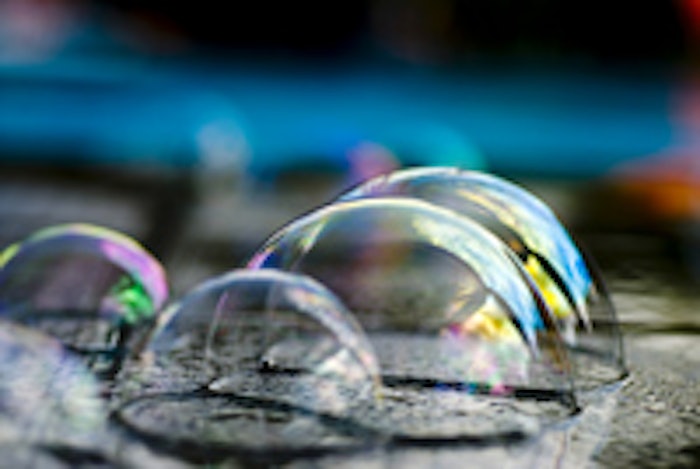 Fragrance drives consumer purchasing decisions. This fact becomes stunningly clear when shopping the aisles of a favorite grocer, superstore, drugstore or home improvement retail chain. Consumer packaged goods companies are not only tapping into the powerful connection fragrance has with consumers, but they are doing it in more exciting, more diverse, and more imaginative ways. And no wonder—fragrance is a key consumer connection that drives market share.
Almost every category in consumer packed goods today is touched by fragrance, in addition to product performance. In line with product strategies, fragrances are designed to support and enhance performance messages. Body lotions and creams must meet standards for authenticity, naturalness, innovative technology, and increasingly, sustainability—and, of course, fragrances are expected to add new dimensions for sensory pleasure. Soaps, shampoos and shower gels—literally, the start of each new day or exciting evening—must also cross sensory thresholds that never have been higher.
Of course, consumer brands such as Dove, Nivea and Olay have always struck a distinctly harmonious note, combining science, performance and fragrance in a synergistic way. But brand owners like Unilever, Beiersdorf and Procter & Gamble aren't just focused on the alignment of product performance, consumer satisfaction and the coalescing power of fragrance in personal care.
These innovators know consumer expectations for the fragrances of household cleaners and other specialty products are equally high, if not astronomical. Fragrance today helps define the choices in consumer specialty product categories as varied as automotive, air care, laundry and household cleansers.
Fragrance Training
The truth is, consumers have been trained to seek out the fragrances they love. As a result, people's passion for how products smell—and how they feel about particular scents and accords—has reshaped the consumer landscape. As marketers respond to desires for fragrance in virtually every product that has a sensory aspect, they have trained consumers to expect new fragrances virtually every time someone shops.
That's great news for perfumers, fragrance houses and manufacturers. What is remarkable—and what many observers don't realize—is that the creative energy being invested in today's consumer specialty products category is on a scale never before seen in the fragrance industry.
Factors influencing how specialty marketers are thinking and how perfumers and evaluators must respond include the fact that complex, sophisticated fragrance styles now are the norm. Also, just as 'clean' and 'fresh' are two words that say the most about air care and household cleaning products—and while pine, citrus and lavender still are working their hearts out in homes—defining what clean and fresh actually mean today has become the overwhelming creative challenge.
S.C. Johnson's legacy air freshener Glade is a spectacularly diversified brand, offering candles, oils and gels, room sprays, and fabric and carpet fresheners. In candles alone, Glade offers 24 fragrance variants, starting with scents as simple as Clean Linen or Apple Cinnamon, and quickly expanding into exotic, complex variations such as Moonlit Walk & Wandering Stream, Creamy Custard & Blushing Apple, and Relaxing Moments Cool Serenity, which Glade tells says is like a day at the spa, where one can 'relax with the scents of water peony flowers, sandalwood and soothing waters.'
While a simple candle, such as Cinnamon, may have just a few ingredients, a more complex fragrance, such as Hawaiian Breeze, must essentially be a constructed symphony with multiple ingredients, complex notes and accords. And to find exactly the right combinations, every brand in every category is looking for great fragrance ideas on every part of the fragrance spectrum.
Traditionally, Procter & Gamble's muscular Mr. Clean handles household chores with high energy and efficiency—but today, the classic character is very much in touch with his softer side. His hard surface cleaners currently offer scents from eight major fragrance families, including fresh and fruity florals, powder, herbal, edibles and vanilla, citrus, and melon. And behind some of Mr. Clean's newest scents— such as Meadows & Rain and New Zealand Springs—is P&G's fragrance powerhouse Febreze.
Franchise Fragrances Work Across Products, Brands and Corporations
Not only are winning fragrances something consumers love, but corporations are also falling in love with fragrance. What once was a perfumer's triumph and a victory for the marketing department is now a highly desirable, highly valued corporate property—a 'franchise fragrance' that not only drives product variants within a brand (across candles, air fresheners and room sprays, for example), but also has the power to profoundly change the consumer success of multiple brands and multiple products, right across the corporation.
P&G's big winner New Zealand Springs—which is a fresh, green fruity-floral 'inspired by New Zealand's South Island where springs feed glacier-carved streams and verdant vistas'—is making money for Febreze room and fabric sprays, oils and home fragrances, Mr. Clean's hard surface and multipurpose cleaners, Dawn ultra-concentrated dish liquid, and Cascade dishwasher detergent. That's a hardworking corporate asset.
Limited Edition and Seasonal Fragrances Add More Choices
As if expanded fragrance options and sophisticated new scents weren't enough, people's olfactory senses—and decision-making skills—are being stretched to the max by limited edition and seasonal scents that accompany the mainstay fragrances in a brand's lineup. These fragrances are beautifully designed, evocative concepts that reflect the brand's personality, but add exciting new dimensions and appeal to new emotions.
"Managing a brand is always about understanding and exceeding a consumer's expectations," says Gretchen Schaefer, vice president of communications for the Consumer Specialty Products Association (CSPA). "Consumers today want the best technology, multiple user benefits and smart packaging, all of which can be delivered."
Offering timely scents that match a family's seasonal moods, Glade's limited-edition fragrances are developed for spring and summer, with emotive names such as Bring on the Blossoms, Sparkle of Spring, and Endless Sunshine. Jump for Joy, a Glade selection available only at Walmart, paints a picture of a beautiful, early spring morning, and its marketing comments, 'With the world in full bloom, children run outside to revel in the freedom of warmer weather. Share in their giggles, smiles and unabashed excitement with a refreshing fragrance of pineapple, mango and red berries.'
If a limited-edition fragrance truly connects with consumers, the scent can be upcycled—perhaps even renamed—and made part of the brand's offering long term. This is a strategy that strategically improves marketing effectiveness.
Staying Ahead of Consumers
The perennial challenge for marketers is to anticipate the needs and desires of consumers, and create memorable, emotional experiences that transform their homes and environments, and turn everyday chores into something much more pleasant and more enjoyable. That's always been the marketing mission for household and specialty products. Increasingly, marketers are asking perfumers and evaluators to do the anticipating as well as the hard work. Expectations for great fragrances have never been greater—among both consumers and corporations. Fortunately, meeting and exceeding those expectations is something great perfumers love to do.