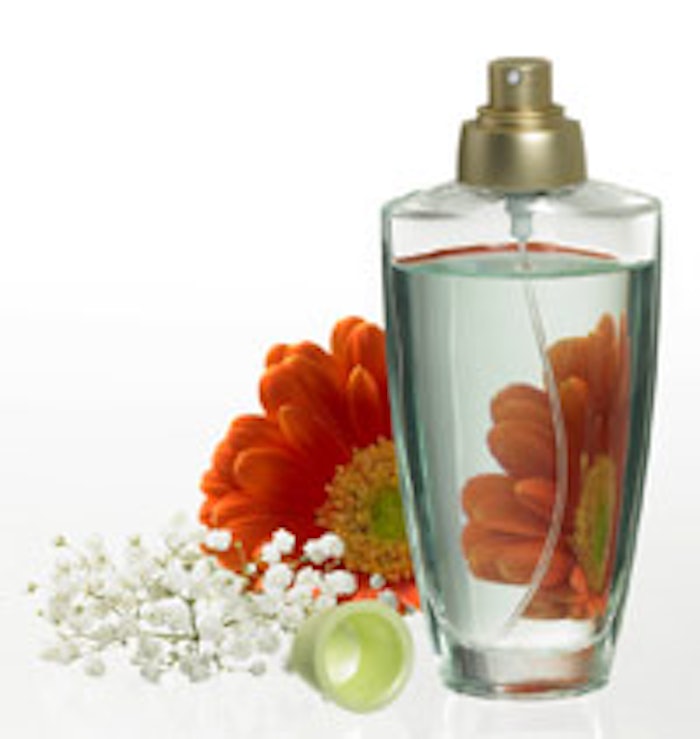 New product activity in the women's fragrances category has slowed in recent years, with Mintel's Global New Products Database (GNPD) reporting that between 2005 and 2008, global introductions in the category decreased by nearly 10%. Despite this slowdown in launch activity, innovation persists, as manufacturers continue experimenting with intriguing fragrances, innovative formulations and functional positioning. Perhaps the most pervasive trend across the fragrance category has been that of more natural, organic and eco-friendly formulations. In fact, GNPD reports that despite the decline in introduction volume, women's fragrances making claims relating to product naturalness increased more than 600% globally between 2005 and 2008.
"Free from" Formulations
To help products stand out in the increasingly crowded natural fragrances marketplace, more manufacturers are positioning products around both the natural ingredients they contain as well as the unnatural components that have been eliminated from the formulations. According to GNPD, some of the most popular "free from" positioning claims appearing on the market for the first six months of 2009 include "no additives/preservatives," "alcohol-free" and "paraben-free."
In the United States, for example, Pacifica Lotus Garden Solid Perfume is a blend of citrus, herbs, lotus blossom, cassis, green violet leaf and pink pepper. The product is free from parabens, sulfates, synthetic fragrance materials, synthetic dyes, phthalates and genetically modified ingredients. It has been formulated with natural essential oils and organic soy and coconut waxes. It is 100% vegan and has not been tested on animals.
In Japan, The Body Shop's White Musk White Hot Summer Cool Chiffon Body Mist is a limited-edition body cooling fragrance spritz designed to refresh and subtly scent the skin. The fragrance is a combination of delicate rose, pink pepper and bergamot. This preservative-free product contains Community Trade African honey.
Antioxidants for the Skin and the Senses
Across a variety of food and beverage categories, superfruits have emerged as key components in natural, organic and functional product introductions. Celebrated for their high antioxidant content and purported disease-fighting capabilities, many once unfamiliar superfruits such as pomegranate and goji berry have achieved mainstream appeal. This growth in superfruit activity in foods and beverages underscores increasing consumer desire for products touting added benefits and better-for-you ingredients. The use of natural, functional components has moved beyond just the consumables market, and a number of natural fragrances have recently emerged that incorporate antioxidant-rich superfruits for both their unique scents and skin-nourishing properties.
In the United States, Lavanila Laboratories' Vanilla Coconut Healthy Fragrance Roller-Ball incorporates a blend of young coconut, Tahitian tiare flower and Madagascan vanilla. This natural fragrance is infused with essential oils and contains vitamin- and antioxidant-rich goji berry and kakadu plum, which are claimed to deliver 30 essential vitamins and minerals to the skin. This product has not been tested on animals and is free from petrochemicals, phthalates, mineral oil, silicone, synthetic dyes, sulfates and parabens.
Similarly, in Argentina, Avon Naturals Body Refreshing Tangerine and Jasmine Cologne Spray is formulated with a proprietary Bioseed Complex, which is a mixture of neem, grape and sunflower seed extracts. This complex is claimed to nourish, hydrate and deliver antioxidants to the skin. The fragrance is enriched with tangerine, jasmine and green tea.
Functionality Through Aromatherapy
Beyond antioxidant properties, a number of natural fragrances appearing on the market recently have touted functional benefits through the use of aromatherapeutic formulations. Rooted in the concept that certain scents can improve users' moods, relax their minds or invigorate the senses, aromatherapy benefits—though largely unproven—align well with the fragrance category. As manufacturers look to pack more enticing benefits into their products, aromatherapy claims in women's fragrances more than quadrupled between 2005 and 2008, according to GNPD.
In the United States Life Therapy Vacation Pulse Point Oil, , is free from parabens and alcohol and contains a blend of botanical ingredients, including white orchid, sandalwood and Polynesian coconut. This scent is claimed to have an aphrodisiac effect.
In France, L'Occitane recently relaunched its Citrus Verbena Summer Fragrance for summer 2009. The product contains organic verbena from Corsica, lemon oil from Sicily and grapefruit extract from Italy and is claimed to stimulate the body and refresh the mind. Finally, in the United Kingdom, Arbonne f.y.i. PersonalSpace Ambitious Spray Fragrance features a dynamic scent of green tea and clover that claims to stimulate the senses and to leave the user feeling motivated and determined.
Mintel Global New Products Database (GNPD) tracks new product launches, trends and innovations internationally. For more information, click here or call 1-312-932-0600.