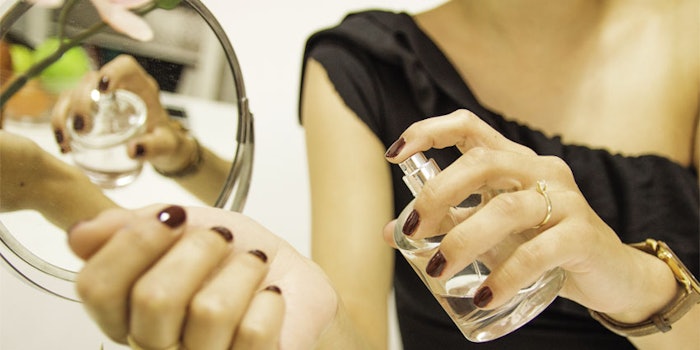 Universally, consumers have felt the weight of the pandemic in terms of rewiring daily routines to shopping for necessary and luxury items. Store closures coupled with limited travel and working from home have made consumers reevaluate their needs and how they shop. Like many categories, fine fragrance was impacted by COVID-19. According to the NPD Groupa, 49% of fragrance wearers reported a reduction in their fragrance usage due to COVID-19. However, per NPD, "higher concentration fragrances, including eau de parfums, with the advantage of a longer lasting scent, have been trending in 2020." NPDb also reported that the 2020 U.S. prestige beauty sales totaled $16.1 billion and the prestige fragrance category dropped by 8%.
Pandemic Pivot
Fine fragrance sales are traditionally driven by scent strips, testers and in-person store experiences. However, the pandemic forced consumers to shop online for fragrance, an unconventional behavior. The NPD Groupc reported U.S. prestige beauty e-commerce sales jumped 46% in 2020. Additionally, consumers turned to social media to engage in fragrance discussions. Research from the Fragrance Foundation UK and ad agency M&C Saatchid outlined an 11% increase in conversations about personal fragrance on social media since the lockdown began. Searches for "spicy fragrance" increased 35%, "earthy fragrance" grew by 34% and "floral fragrance" rose 25%, year-over-year in 2020, according to Pintereste.
The silver lining is that consumers have learned to shop for fragrances digitally and engage in fragrance conversations through social media. In addition to traditional practices, brands and manufacturers can now use e-commerce to promote and sell fine fragrance without the in-person experience barrier.
Footnotes:
awww.npd.com/wps/portal/npd/us/news/infographics/2020/a-2020-view-of-the-fragrance-consumer
bwww.perfumerflavorist.com/fragrance/trends/Holiday-Fragrance-in-the-Face-of-COVID-19-NPD-573030101.html
cwww.perfumerflavorist.com/fragrance/application/multiuse/NPD-US-prestige-beauty-2020-573731411.html
dhttps://bit.ly/2NQYsv8
ewww.glossy.co/beauty/how-fragrance-brands-are-digitally-adapting-to-a-pandemic-holiday-season
For the full article, please check out the Perfumer & Flavorist+ May 2021 issue.