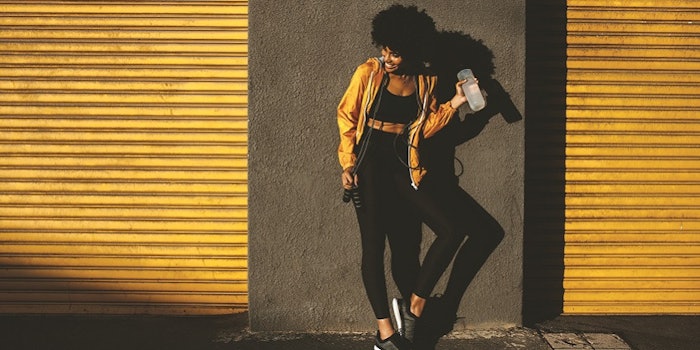 As you're reading this, consider the myriad of sensations passing around you: the sound of footsteps down the hall, the smell of coffee, the breeze from an open window, the aftertaste of your afternoon smoothie…once we take a moment to acknowledge what's happening around us, we open ourselves to a more grounded experience in the present moment, a tenet of wellness. This issue focuses on wellness, but what does that mean exactly? Mindfulness, wellness and meditation are often used interchangeably, but the connection between the three resides in the senses. When we pay attention to our sensory experiences, we're in a space to observe our own wellbeing.
The wellness movement is transforming product development to influence peace of mind in a noisier, more frenetic and faster-paced society. According to a report by the 2018 Global Wellness Economy Monitor, the global wellness economy was valued at $4.2 trillion in 2017a, with personal care and nutrition driving its growth. We're seeing the experience economy being driven by nature and eco-awareness in hospitality, healthcare, workspaces and of course, food/beverages and fragrances.
On the food front, flavor innovation is diving right into developing plant-based portfolios that include herbs, spices, fruit and vegetable extracts and essential oils, as well as other functional ingredients for food and beverages. In 2018, plant-based food sales reached $3.3 billion, with plant-based dairy alternatives driving 50% of growthb. Meanwhile, the fragrance industry is looking into innovative ways to cultivate, distill and extract new and current raw materials with more unique profiles and functions to enhance product experiences and tell more meaningful stories about ingredients.
For an industry connected to nature's essences, how are you telling your wellness story?
I hope you enjoy this issue.
With warmth from Brooklyn,

Deniz Ataman
Managing Editor
Footnote:
a Global Wellness Institute
b 2018 U.S. Retail Sales Data for Plant-Based Foods