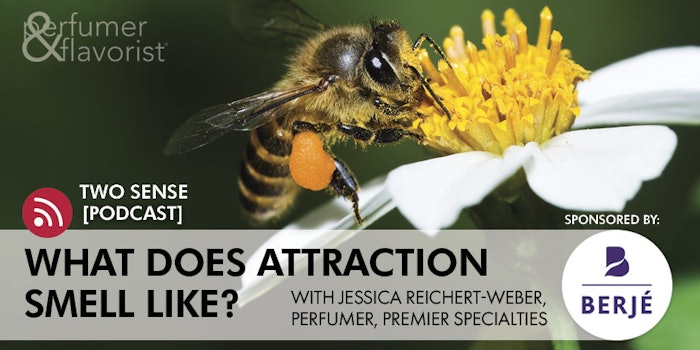 What does attraction smell like? Are you attracted to those who smell like you? In an age where consumers are seeking answers about their biological makeups (think DNA and microbiome tests), how can our shifting hormone cycles help us learn more about fragrance? 
In this episode of Two Sense, brought to you by Berjé, Jessica Reichert-Weber, perfumer, Premier Specialties, discusses the role that pheromones and women's cycles play in scent, and its implications for perfumery design in the future.
Reichert-Weber presents several studies in her interview. Please visit the Suggested Reading section on this page for more articles on this topic.