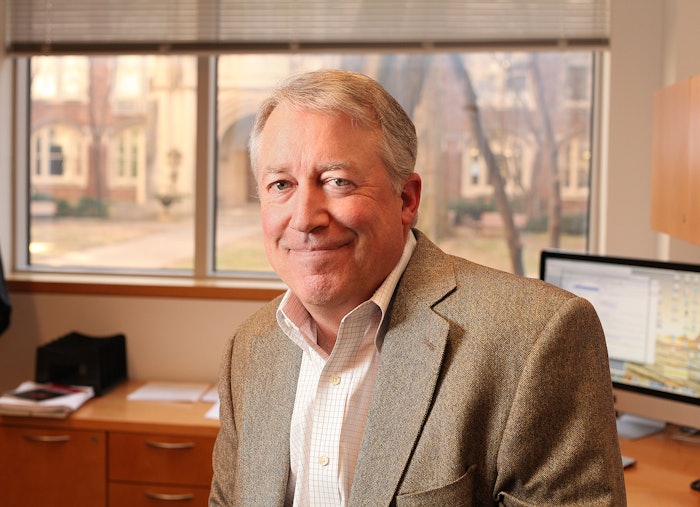 courtesy of RIFM
The Research Institute for Fragrance Materials, Inc. (RIFM) has announced that Daniel C. Liebler, Ph.D., received the 2023 RIFM Board of Directors Excellence in Science Award. 
The RIFM Board of Directors, acknowledging the importance of excellence in science to the fragrance industry's ongoing commitment to human health and the environment, established the annual award to recognize individuals worldwide who have shown outstanding dedication to the advancement of fragrance science. RIFM president Anne Marie Api, Ph.D., officially presented Dr. Liebler with the award during RIFM's 57th Annual Meeting on Wednesday, September 20.
Api shared, "As a member of the Expert Panel for Fragrance Safety, Dr. Liebler was instrumental in developing the rules for clustering into chemical class-based groups of the more than 6,000 materials in the RIFM Database. He was also a leading force in guiding RIFM's research programs."
The Expert Panel for Fragrance Safety (fragrancesafetypanel.org) is an independent, international team of researchers and academics without ties to the fragrance industry. The panel reviews and must approve all of RIFM's work before RIFM submits it for peer-reviewed publication in a reputable scientific journal. Liebler was a member of the Expert Panel from May 2012 to May 2022.