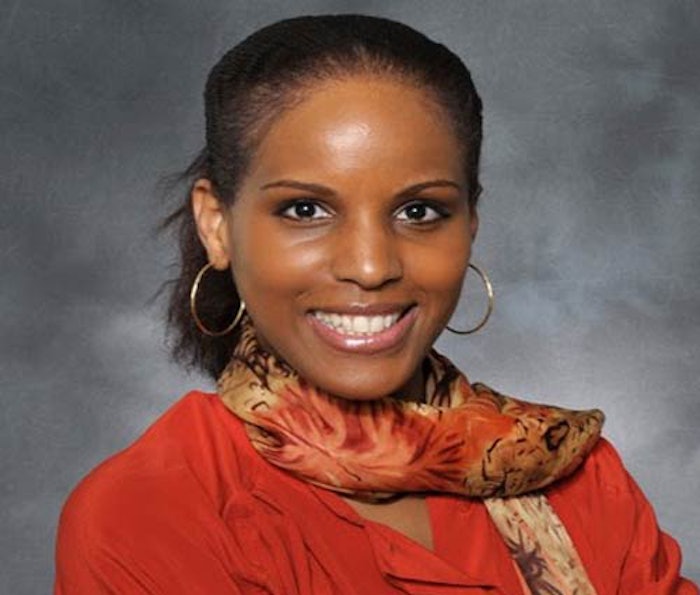 The International Fragrance Association North America (IFRA NA) announced Alexandra Mengesha as the organization's associate director of external affairs. She will begin her position on August 15, 2016.
Mengesha holds a masters in communication and international affairs from the European Communication School. Fluent in four languages, including Japanese and French, Mengesha has years of international and domestic multilingual communications experience. Prior to her position at IFRA NA, Mengesha held the position of communications and membership development management at Fecc in Brussels. At Fecc she assisted in developing communications strategy, managing media relations and press outreach, and planning Fecc's official publications.
Prior to her employment with Fecc, Mengesha also served as the global strategies program specialist at the Personal Care Products Council, where she also worked with Farah Ahmed, IFRA NA's current president and CEO.
"Alexandra brings to IFRA North America a wealth of experience in the fragrance and personal care products industries, as well as a depth of knowledge in strategic communications and media relations work," said Farah Ahmed, president and CEO of IFRA North America. "We are proud to have her, and we are confident she will be a priceless asset to helping us achieve the association's goals."
"I'm thrilled to be joining IFRA North America," said Mengesha. "From working at both Fecc and PCPC, I'm very familiar with IFRA North America's work, and I'm looking forward to helping grow its initiatives."