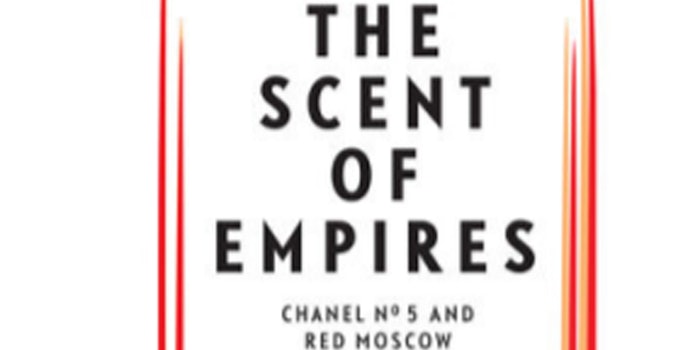 Karl Schlogel is debuting his book, The Scent of Empires, which shows how perfume can be used to unravel the history of 20th century, launching May 2021. 
Related: Fragrance Sales Trends from NPD Group
The book focuses on two fragrances: Chanel No. 5, which marks its 100th anniversary on May 5, 2021, as well as the Soviet perfume Red Moscow.
Both have roots in Tsarist Russia, in a perfume developed by two French perfumers Michel Beaux and Auguste Michel.
Michel Beaux presented Coco Chanel with a series of 10 fragrance samples and, after smelling each, she chose the fifth, the scent that would later go by the name Chanel No. 5.
Meanwhile Auguste Michel used his original fragrance to create Red Moscow for the 10th anniversary of the revolution.
The book also tells the different life stories of two women, Coco Chanel and Polina Zhemchuzhina, who became responsible for the entire Soviet perfume and cosmetics industry.
Want to know everything going on in flavor & fragrance? Sign up for P&F+'s newsletter. You can also follow along on Instagram and LinkedIn.