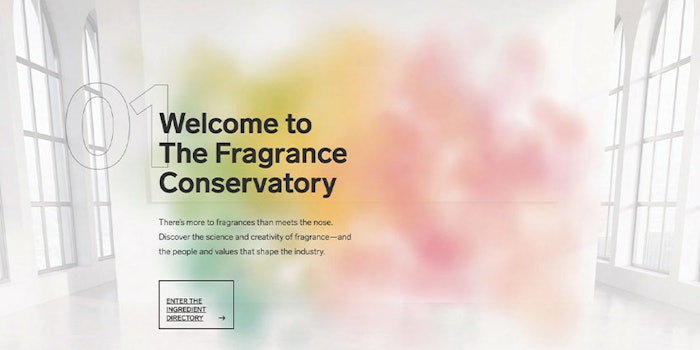 Fragrance Creators Association (FCA) has launched The Fragrance Conservatory (fragranceconservatory.com), a website dedicated to helping people make informed choices about the scented products they use every day.
The first of its kind consumer resource provides information about fragrance ingredients and the fragrance industry, including fragrance history, perfumery, safety guidelines and fragrance benefits.
"The Fragrance Conservatory illuminates the power of fragrance and its ability to enhance lives, bring people together and help drive positive, sustainable change for people and the planet," says FCA president and CEO Farah K. Ahmed. "Now, for the first time, the fragrance industry is sharing its story to help consumers better understand the crucial role fragrance plays in our emotions, our memories, our relationships and our everyday lives."
The Fragrance Conservatory allows users to search ingredients to understand their chemical makeup and safety profiles, to learn about the history and science behind making a fragrance, to discover positive benefits of fragrance and to follow the fragrance industry's efforts to promote public health.