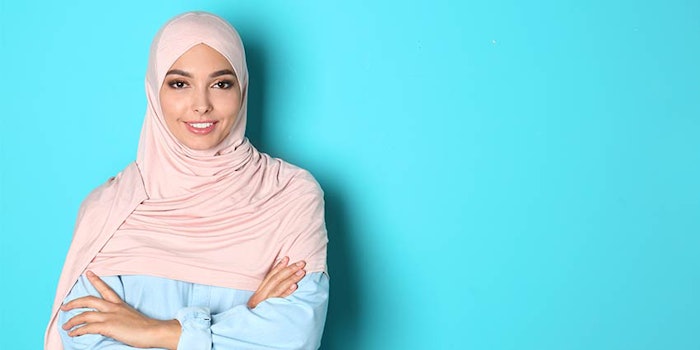 Symrise will present fragrances inspired by the luxury of time at Beautyworld Middle East 2019.
Through the lens of time, the company will present some of its latest capabilities and innovations. They include:
A World Through Scent—Thirteen perfumers travelled to 11 countries, discovering their scents. The result? Twelve fragrances capturing impressions from around the world, from Shanghai to India to the Emirates.
De Laire—A collection of 10 De Laire Bases, combining natural raw materials and innovative molecules.
Ultimate Naturals—Natural ingredients captured through processes such as cold treatment or SymTrap.
Captives—Sustainably-crafted fragrance jewels, including Lilybelle, Ceylanil and Pearadise.
Trilogy of Time—An exclusive collection paying homage to time, centered around day, night and dawn. French fragrances start the day; night takes the form of "deep and mysterious" oriental fragrances; and dawn is represented by French oriental fragrances.
As the Middle East becomes an increasingly important market for Symrise, the company aims to better understand the demands of the region's consumers.
"We are attending Beautyworld Middle East to position us further to drive our growth and cement our position as one of the leading fine fragrance companies both regionally, and globally. We want to strengthen our business relationships with existing clients and attract new customers," said Tarek Anbar, regional sales director, Africa, Middle East and Turkey at Symrise.
He added: "We invite you to enjoy our passion through time and revive the magic of fragrances and ingredients, to believe, as we do, that in life we have better living through scent."
Beautyworld Middle East will be held April 15-17, 2019 in Dubai.