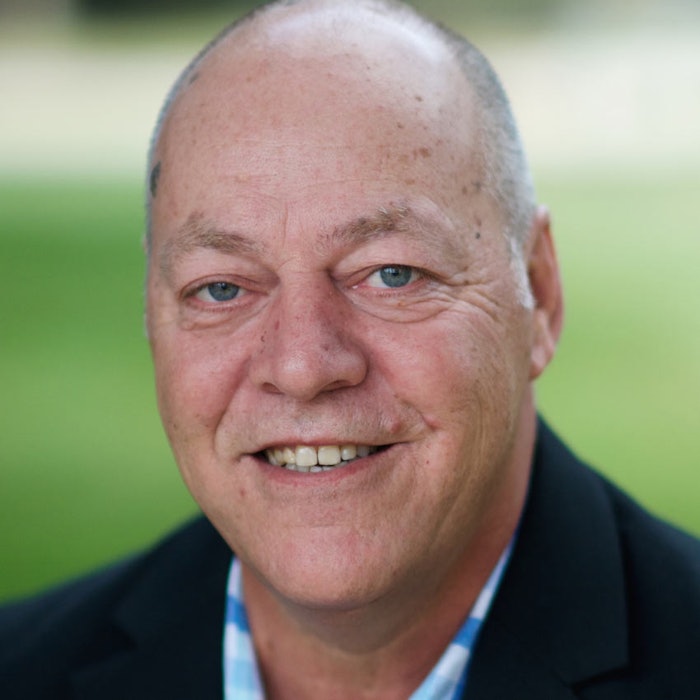 The American Society of Perfumers (ASP) will honor Chris Diienno, perfumer and former president of the ASP, with the William Lambert Service Award and Tony Reichert, master perfumer, Firmenich, with the Lifetime Achievement Award during the World Perfumery Congress on June 7, 2018 in Nice, France.
William Lambert Service Award
Christopher Diienno was born in Newport Beach, California. After graduating from Rutgers College, he began his studies in fragrance with a passion for the art and an emphasis on science of perfumery.
In 1983, Diienno began his fragrance career in R&D and worked in personal care and fine fragrance segments. His tenure at Roure, Givaudan-Roure, Quest, Givaudan and drom has given him great opportunity to do what he loves and has given him much pride in his creative work. After curating his perfumery career with some of the most renowned perfume houses and clients in the industry. Diienno is currently working as a senior perfumer consultant and runs his company, MOCA Fragrances. He served as the 60th president of the ASP with a focus on education, support and promotion of perfumery; and he will continue his involvement as chairman of the board of directors, a position he has held since 2009. Diienno also serves as the founding member and vice president of the Society of International Perfume Creators.
Lifetime Achievement Award
Tony Reichert began his career at the age of 19 in the Flavors Lab at Felton in 1976. Quickly, he found himself passionately intrigued and wanting to learn and grow; this drive brought him to Lautier Aromatics in 1978 where he began training in perfumery under Vito Lenoci. Always hungry for growth, in 1981 Tony went to PPL (which would later turn into Quest). Here, Tony would have the opportunity to travel the world, furthering his knowledge and experience; he even worked at Quest's São Paulo, Brazil location for five years. After returning to the US from Brazil, Tony took his perfumery skills to IFF in 1992, where he would be for three years before finding his permanent home at Firmenich in 1995. After 23 years of hard work and dedication, Tony is one of Firmenich's most successful body and home care perfumers and has played a pivotal role in building long-lasting customer relationships.
In 2016, Tony was nominated to the coveted title of master perfumer, and Firmenich wrote "a champion of Firmenich new ingredients and technologies, Tony is a pioneer in his field and a recognized category leader in laundry softeners and air care, with many major market successes to his name. He is also deeply committed to training and developing the Company's next generation of young perfumers, passing down his expertise and passion to win." After over 40 years in this industry, Tony's best advice is "be true to yourself, don't try to be something you are not."