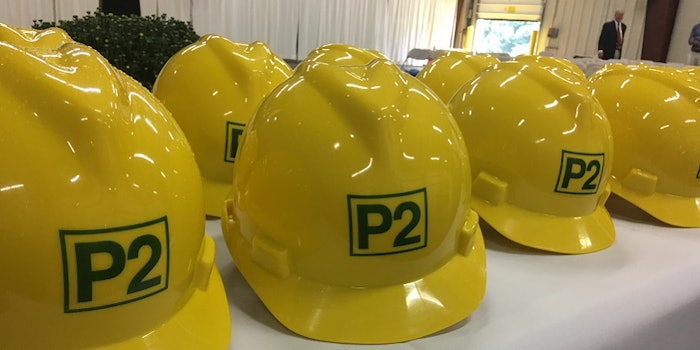 Biorenewable chemistry company P2 Science Inc. has celebrated the opening of its latest Naugatuck, CT facility with a ribbon-cutting ceremony.  
With commercial production starting in October, the green chemistry advanced manufacturing plant will focus on creating renewable intermediates and ingredients for the fragrances, flavors and cosmetics industry. Currently, P2 employs 15 people at the facility and will more than double once it's at full operational status. The plant also received a U.S. patent covering its core technology on September 11, 2018.
The plant was initially supported by the U.S. equity investor Elm Street Ventures, Connective Innovations and Ironwood Capital. Overseeing the latest round of financing was BASF Venture Capital of Germany and Xeraya Capital of Malaysia. Additionally, the Connecticut Department of Economic and Community Development also provided advantageous debt financing to support company growth. In total, P2 has brought in $7.5 million of overseas investment.
Speakers at the ribbon-cutting event included Nancy Wyman, lieutenant governor of the State of Connecticut; Catherine Smith, commissioner of the Connecticut Department of Economic and Community Development; Paul Anastas, professor at Yale University; Patrick Foley of P2 Science, Michael Nettersheim of BASF Venture Capital; Hapiz Abdullah of Xeraya Capital; and Neil Burns, CEO of P2 Science. Customers and partners from Italy, Malaysia, Japan and Germany were also in attendance.
"American dream of advanced manufacturing, highly skilled jobs, and entrepreneurial vigor is thriving today in Connecticut," said Foley. "We couldn't have done it without the state of Connecticut."