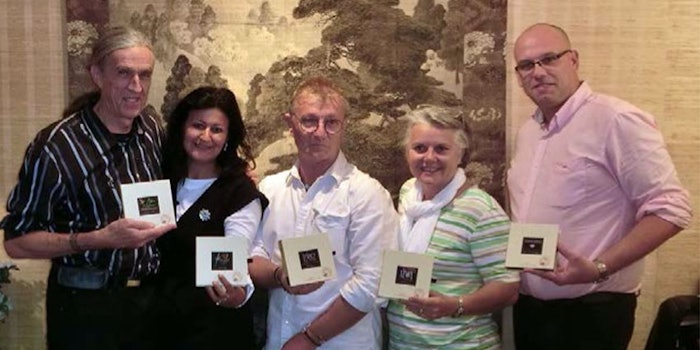 A partnership between Isabelle Gellé, Perrine Scandel, Thierry Bernard, Michel Roudnitska, Jean-Claude and Eric Gigodot has ignited the natural fragrance business with their brand new scented travel diary collection. Inspired by the scents from their travels, the perfumers created an "olfactory tale" of five distinct perfumes using 100% natural essences.
The six perfumers support Cœur de Forêt, which is a non-profit organization that helps to create a positive environmental, social and economic impact on both the countries that produce the natural ingredients and the natural fragrances themselves. Parfumeurs du Monde donate a percentage of their sales to supporting the non-profit, aiding and protecting nature and the animals that live within it. 
Fragrances are available for sale at Cœur de Forêt.