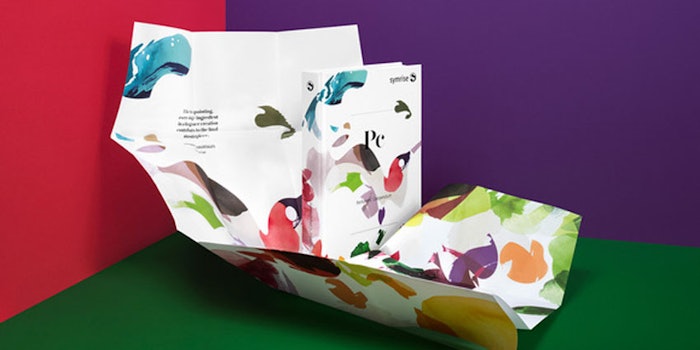 Symrise has announced an updated version of its perfumers' compendium with new, detailed information about its fragrance ingredients.
Related: Symrise Expands Plant-Based Protein Products Solutions
The updates include product identification, images and a register of renewable raw materials, among other things. This will allow perfumers to recognize fragrance ingredients from renewable raw materials and high-impact fragrance ingredients at a glance with the help of special symbols.
In its recent edition of the perfumers' compendium, Symrise connects science with art. Quotes from perfumers loosen up the presentation of data. Sorting by fragrance groups and an alphabetical register make it much easier for perfumers to search for fragrance ingredients. In addition, the new edition is structuring information about each fragrance ingredient according to the periodic table of the elements.
Antonia Lauter, global marketing manager Aroma Molecules at Symrise, said, "Our entire expertise and passion for fragrances has gone into our perfumers' compendium. Perfumers may obtain detailed data about our fragrance ingredients and find inspiration. The informative and artistic overview of products encourages a variety of approaches to creative fragrance ideas."
Want to know everything going on in flavor & fragrance? Sign up for P&F+'s newsletter. You can also follow along on Instagram and LinkedIn.