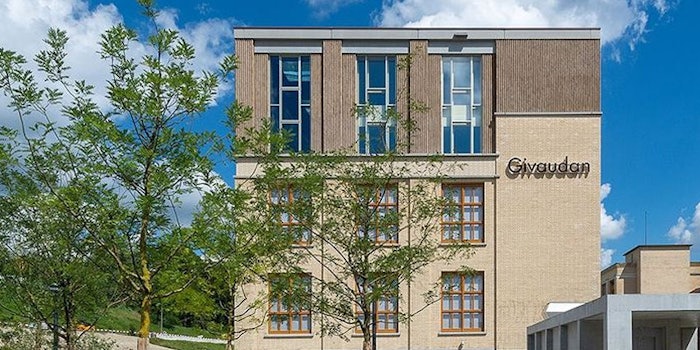 Givaudan has released its results for the first six months of 2021, with sales reaching CHF 3,373 million, up 7.9% on a like-for-like1 basis and 4.7% in Swiss francs.
Related: Givaudan Partners with 1688.com in China
Givaudan Fragrance & Beauty sales were CHF 1,564 million, an increase of 10.1% on a like-for-like basis and 7.4% in Swiss francs. Givaudan Taste & Wellbeing sales were CHF 1,809 million, an increase of 6.1% on a like-for-like basis and 2.5% in Swiss francs. More report details included:
– Excellent sales across all markets and segments, with strong contribution from 2025 strategic growth areas.
– Strong performance of high growth markets with like-for-like growth of 10.4%.
– Comparable EBITDA3 margin of 24.2% compared to 23.7% in 2020,
– Net income of CHF 481 million, up by 16.3% year-on-year.
– Free cash flow4 of 5.5% of sales or CHF 186 million.
As the COVID-19 pandemic continued to have an impact on a global level, Givaudan sustained good business momentum while maintaining its operations and global supply chain at a high level. The strong growth was achieved across most product segments and geographies, with the mature markets growing at 6.1% and the high growth markets at 10.4% on a like-for-like basis.
In Fragrance & Beauty, the product segments most affected by the COVID-19 pandemic, namely Fine Fragrances, and to a lesser extent Active Beauty, showed a strong improvement in the first half of 2021 as retail activity picked up and as customers and consumers maximized the availability of other channels, including direct selling and e-commerce.
In Taste & Wellbeing, the foodservice segment was still impacted by COVID-19 pandemic, however, experienced a strong recovery in the second quarter, as restrictions in relation to out of home food and beverage consumption started to be lifted in certain markets.
The gross profit increased by 8.9% from CHF 1,359 million in 2020 to CHF 1,480 million in 2021. Due to high operating leverage related to the strong sales volume growth and cost discipline, the gross margin increased to 43.9% in 2021 compared to 42.2% in 2020.
Gilles Andrier, CEO, said, "I am really pleased with our strong performance in the first half of 2021, with all parts of our business contributing to the excellent financial results and a strong contribution from our 2025 strategic growth areas. In an environment which still contains many uncertainties related to the COVID-19 pandemic, we have shown our resilience, our focus on supporting our customers and our ability to capture opportunities to assert our market leadership."
Want to know everything going on in flavor & fragrance? Sign up for P&F+'s newsletter. You can also follow along on Instagram and LinkedIn.