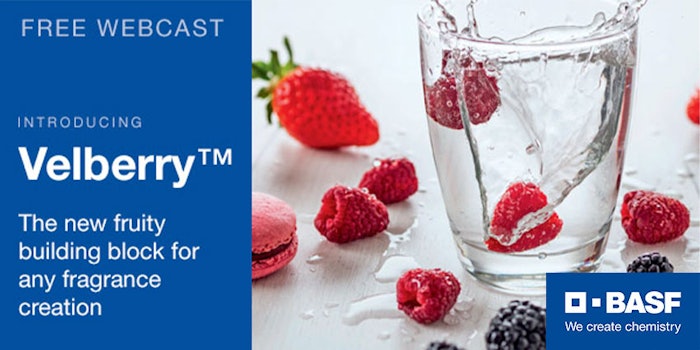 Presented by BASF, 2 New Scents to Let Your Business Fly, a free webcast, will air on Tuesday, December 08, 2020 at 9 am EST.
Let your creativity run wild and create something unique with Velberry. This ingredient, totally new to the world, will help you differentiate your fragrance creations with its sweet, fresh fruity note. Save natural resources by using Isobionics Santalol, the best alternative to Sandalwood oil.
Questions? Talk to our experts in the Q&A session.
All are welcome to attend this free webcast. Click here to register today!