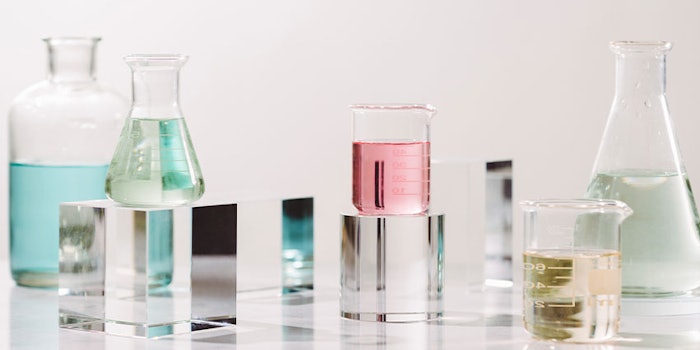 Givaudan, has launched VivaScentz, an exclusive, new technology that aims to help consumers achieve a holistic sense of well-being through fragrance across all categories of perfume including fine fragrance, personal, home and fabric care as well as oral care flavors.
Previously: Givaudan Completes Acquisition of Indena's Cosmetics Business. 
Givaudan's Health and Well-being Centre of Excellence in Ashford has been collaborating with a renowned academic research partner to build a metric that measures overall well-being, covering the psychological, physiological and social dimensions in a fragrance context.
Previously: Givaudan Joins Makeup Museum as Official Sponsor.
Through tests carried out by more than 2,000 consumers, Givaudan was able to demonstrate that fragrances created with the VivaScentz technology were able to positively impact the user's overall state of well-being.
Of the consumers that were studied, 89% believed that fragrances and oral care flavors can improve their well-being, helping them to achieve a more positive attitude to face their everyday lives.
Jeremy Compton, global head of fragrance science and technology commented: "Health and wellbeing has never been more important given the unprecedented situation that we are all facing today. That's why we are thrilled to add another proprietary innovation, VivaScentz, to our collection of enhanced health and well-being technologies. Aligned to our company's purpose of creating for happier, healthier lives with love for nature, it will influence the way perfumes are created and will bring meaningful fragrance solutions to meet the growing consumer demands to counterbalance negative feelings and stress."