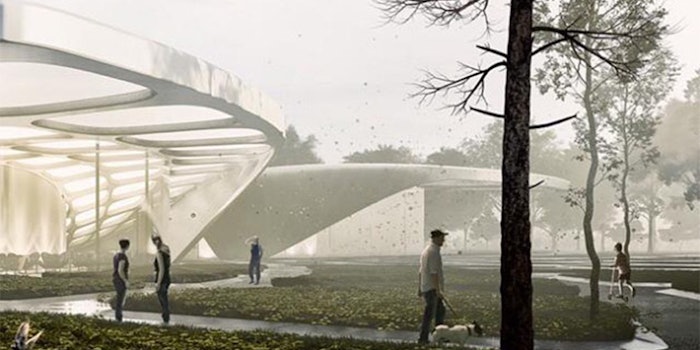 Studio Symbiosis has been working on the Perfume Park and Museum located in Kannauj, India, per Archdaily.
Related: Shantanu and Nikhil Release First Fragrance
Currently under construction, the project will host a museum, shops, a cafe, a skill development center to exchange knowledge between experts and distilleries to produce the fragrances on site.
The design looks at reflecting the essence of a perfumery, imbibing the underlying principle of a flower, to create a project that is reminiscent of flowers but not a literal translation.
Fibonacci series was looked upon as the design principle with the museum being the focal point of the development radiating out into the flower beds. One base grid where the volumes and flower beds emerge to create a seamless experience and a fluid circulation. The spiralling nature of this mathematical pattern creates radiating paths leading to the museum.