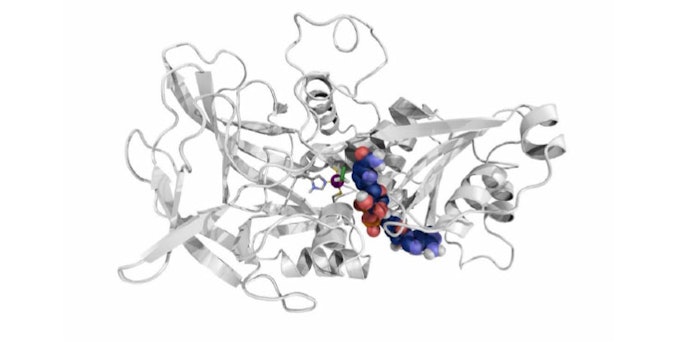 Zymvol Biomodeling and Aminoverse, two biotech companies specializing in enzyme discovery and design, have partnered to develop custom-made alcohol dehydrogenases, a type of enzyme most commonly used in the flavors and fragrances and the fine chemicals industry.
Related: Market Report: Dairy Enzymes Market Expected To Increase
The collaboration aims to advance the design of better-performing enzymes via data-driven approaches. The companies expect to have their enzymes on the market by the second quarter of 2021.
Related: AB Vickers Develops ABV Aromazyme
The initiative is supported by the European Union's research and innovation program.
The program's goals are:
• to keep improving proprietary technology by implementing artificial intelligence approaches;
• develop a computational pipeline for enzyme kits;
• and to develop proprietary enzymes.
According to Maria Fátima Lucas, CEO of Zymvol: "True progress in particularly difficult engineering campaigns render the need for out-of-the-box thinking, which is why we are joining efforts to advance industrial enzyme engineering beyond state of the art."
"For the first time, we strive to provide a 'data foundation' to improve predictive accuracy of models and simulations," stated David Schönauer, CEO of Aminoverse. "The challenges are two-fold: first, obtain data sets that are actually usable (i.e. all data points can be compared, the list is complete and descriptive); and second, actually make sense of the data to procure better predictions."