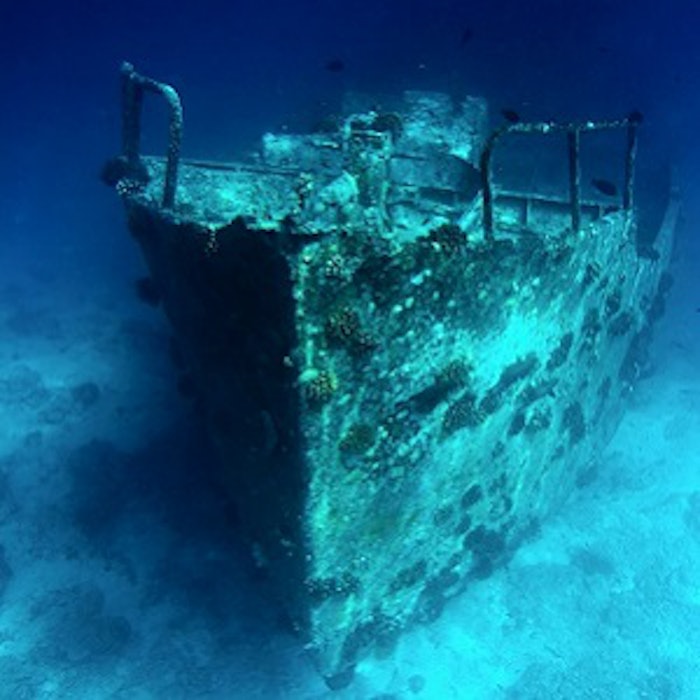 In February 2011, a strong winter storm exposed and removed a stable sediment layer deep within the intact bow section of the shipwreck Mary Celestia, a Civil War blockade runner sunk in 1864 in 20 meters of water off of the south shore of Bermuda. The removal of the sediment revealed a single bottle of corked wine and what appeared to be the corner of a wooden crate. The bottle was discovered as part of a routine survey of the wreck led by Philippe Max Rouja, Bermuda's custodian of historic wrecks, and local diver Stuart Joblin.
In June 2011, a team of local and international divers led by Rouja and colleagues James Delgado (director of the U.S. National Oceanographic & Atmospheric Administration's Maritime Heritage Program in the Office of National Maritime Sanctuaries) and Dominique Rissolo (archaeologist and executive director, Waitt Institute) conducted an archaeological excavation of the small section of the interior of the bow of the shipwreck. During the seven-day excavation the team uncovered and rescued a small cache of hidden artifacts, including a ship's taffrail log, a hair brush, shoes, and intact wine, cologne and perfume bottles. The cologne and the perfume bottles, like the wine, contained a visible air pocket above the liquid inside, suggesting that the contents had possibly remained uncontaminated over the intervening 150 years underwater.
The present article tells this tale and examines the samples found—from bottle design to chemical analysis.