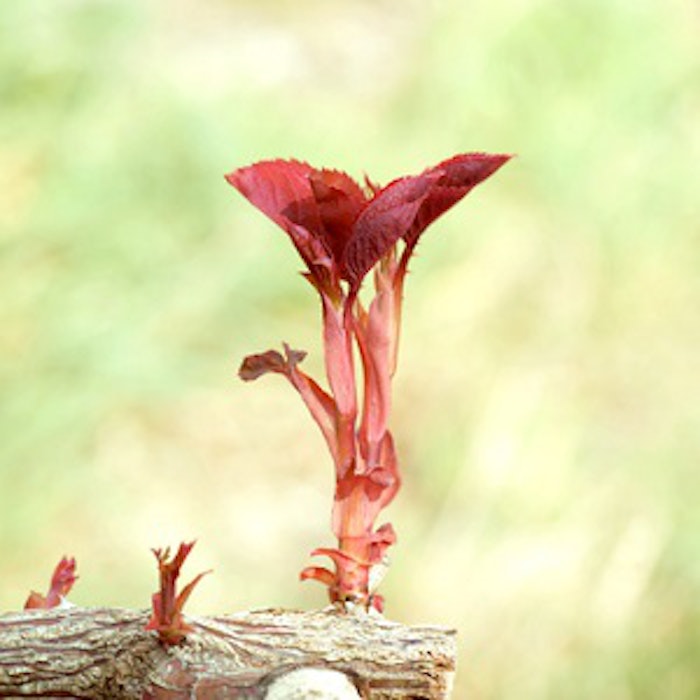 Exported products are characterized by high volume, low price and reduced aggregated value, at an average price of $2.60/kg. However, the average growth was 8.2% in the period 2000–2004. This year, the value of Brazil's essential oil production is expected to reach $82 million, a fall of 16% attributable to the lack of citrus oils in production. Brazil imported 2.761 million tons of essential oils in 2004 at a price of $15,235 per ton of product, and exported 32,000 tons of essential oils (August 2005 to August 2006).1 Exported products from the Brazilian biodiversity contributed just 0.07% to the total Brazilian market. Meanwhile, rosewood oil comprised 3%—or US$2.80 million—of the market, the majority of which ended up in the fine fragrance industry.  
The commercial essential oil of rosewood (A. rosaeodora) comes from a tree at risk of extinction. Beginning in the 1900s and ramping up between the 1940s and 1970s, the oil of rosewood has been used on a large scale as a fragrance material.2 The oil is comprised of linalool (70-90%), linalool esters such as linalyl acetate, and linalool oxides, which are odoriferous substances with very intense and pleasant aromas. The olfactive analysis of linalool enantiomers has been described as woody, flowery and lavenderlike, with fresh notes of laevo; on the other hand, dextro linalool has a sweet, citrus and herbaceous impression.3 Linalool is mostly used in floral fragrant products, but it also finds use in detergents and soaps (which typically use synthetic linalool) and as an important intermediary in vitamin E synthesis. 
The rosewood oil world trade market has experienced a long downward trend since the 1960s, when synthetic linalool replaced it in the lower-grade perfumery product market. In the 1970s, the rosewood oil market share was further eclipsed in the international market by the entry of the Chinese ho (Cinnamomum camphora L.) wood and leaf oil, which contains approximately 95% linalool—all in the laevo form—therefore replacing rosewood oil in mid-range perfumes, cosmetics and household products.
Other topics discussed: Experimental, Plant material and oil isolation, Gas chromatography/mass spectrometry, Identification of components, Results and Discussion