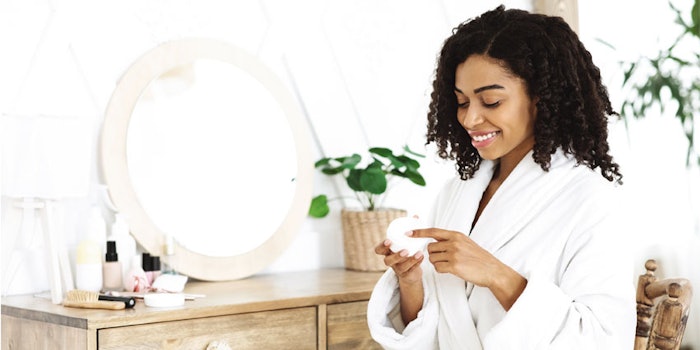 "Forward Thinking: Au Naturel," which appeared in the October 2011 edition of Perfumer & Flavorist+a, examined the natural movement and discussed consumers' confusion about the lack of a globally recognized definition of "natural" in the fragrance industry. Ten years later, the term "natural" is still not defined, and it continues to be a gray area for consumers.
To illustrate, Influenster and Bazaarvoiceb conducted a clean beauty survey between March 13 and April 27, 2020 with 24,000 women worldwide. The data revealed that the words "clean," "natural" and "green" were used interchangeably by beauty consumers and definitions of what clean products were differed.
Half of those surveyed defined clean beauty as products containing non-toxic ingredients, both natural and/or synthetic; 16% felt clean beauty aligned with products that were organic; and 15% felt clean beauty was defined as products that used ingredients sourced from nature.
Regardless, consumers' interest in clean beauty continues. "Forward Thinking: Wellness Economy," which appeared in the August 2020 edition of Perfumer & Flavorist+c , explored self-care trends including natural ingredients, clean skin care, hair care and deodorant. Fueled by the COVID-19 pandemic, new natural skin care products to address maskne, blue light protection and hand care have become the latest focus for consumers. In addition, candles formulated with coconut and soy wax are the most recent category to join the plant-based trend.
Footnotes:
aPage 14; perfumerflavorist.texterity.com/perfumerflavorist/201110
bwww.cosmeticsdesign-europe.com/Article/2020/06/10/Clean-beauty-labels-lack-transparency-say-consumers-in-Bazaarvoice-Influenster-survey
cPage 27; perfumerflavorist.texterity.com/perfumerflavorist/august_2020/
dwww.rdsiresearch.com/gen-z-redefining-beauty-redefining-the-beauty-industry/
For the full article, please check out the Perfumer & Flavorist+ April 2021 issue.