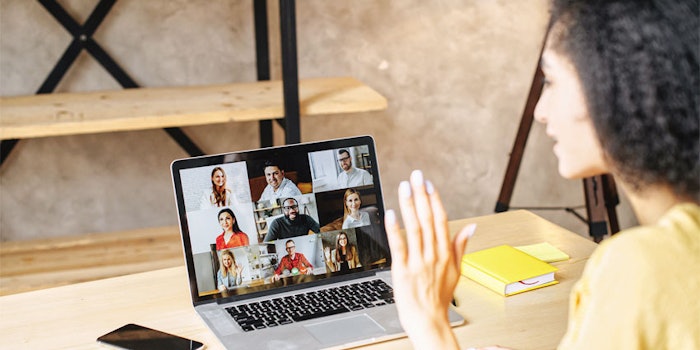 While much of the world is still on hold in terms of hosting in-person conferences and seminars, that doesn't mean innovations in the flavor and fragrance industry have come to a halt. Not wanting to miss an opportunity to shine a light on the latest trends in the flavor industry, Perfumer & Flavorist+'s Flavorcon is returning virtually November 16-17, 2021. Expect celebrity chef appearances, presentations and live Q&As. You can find out more about Flavorcon and how to participate on Page 15.
When it comes to the latest in fragrance, P&F+ also plans on hosting a handful of webinars with experts in perfumery to give a behind-the-scenes look at what scent innovations look like in 2021.
In the meantime, the industry is keeping busy. Recently, Givaudan debuted its Advanced Tools for Modelling (ATOM), which uses AI to optimize food and flavor formulations as well as facilitate co-creation and collaboration with customersa. The company also acquired AI-driven Myrissi, which features a patented AI technology capable of translating fragrances into color patterns and images as well as predicting the end consumers' emotional response to scent compositionsb.
Elsewhere on the acquisition front, Kerry Group Plc. acquired Biosearch Life, a Spain-based company focused on nutraceutical and functional food sectorsc. Meanwhile, Grupo Indukern reached an agreement with multinational Ravago Group for the sale of Indukern—the company's chemical business engaged in the sale of added-value products and solutions for the food, flavors and fragrances, pharmacy, and veterinary industriesd. In addition, American Securities LLC has entered into a definitive agreement to sell Emerald to Lanxess AG, a specialty chemicals companye.
With so many investments in innovative technology and expansion, it seems as though F&F companies are advancing the industry into the new normal.
Stay tuned for registration links and updates on upcoming virtual events, including Flavorcon 2021, by subscribing to P&F+'s newsletter. You can also follow along on Instagram and LinkedIn.
Jenna Rimensnyder
Managing Editor
jrimensnyder@allured.com
Captions/Footnotes:
F&F companies are advancing the industry into the new normal.
awww.perfumerflavorist.com/flavor/research/Givaudan-Debuts-AI-Tools-for-Product-Development-573819961.html
bwww.perfumerflavorist.com/networking/news/company/Givaudan-to-Acquire-Myrissi-573751521.html
cwww.perfumerflavorist.com/networking/news/company/Kerry-Intends-to-Acquire-Biosearch-Life-573800861.html
dwww.perfumerflavorist.com/networking/news/company/Ravago-Group-Aquires-Indukern-573892281.html
ewww.perfumerflavorist.com/networking/news/company/Lanxess-to-Acquire-Emerald-Kalama-Chemical-573823761.html