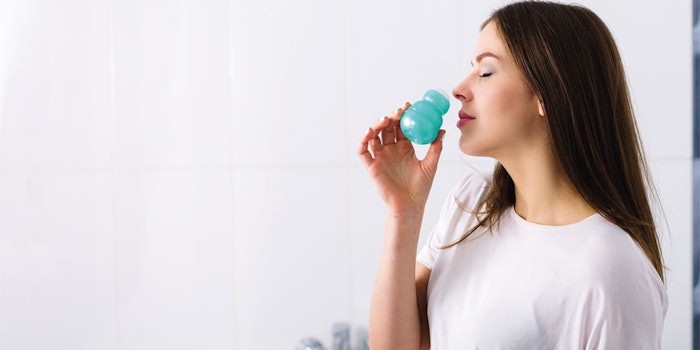 Various unpleasant odors such as body malodors are becoming a social problem, due in part to global warming and the diversification of lifestyles. According to data compiled by Statistaa, the global revenue for the deodorant markets segment is projected to total $4,930.2 million in 2021 and record a CAGR of 5.2% through 2025.
Accordingly, market needs for various effective deodorant products are rapidly increasing. For their development, techniques for reducing malodor using chemical deodorizers and/or fragrances having masking effects have been commonly used. In the field of a malodor masking technology, the olfactory receptor (OR) assay technique has attracted huge attention as the latest technology that allows high-throughput screening for highly effective masking agents.
In this study, we focused on suppressing both aging and axillary malodors as body malodors based on this technology. OR2C1 was found to respond to both the aging and the axillary key odor components, such as (E)-2-nonenal, (E)-2-octenal, 1-octen-3-one and 1,5-octadien-3-one, and potential antagonists of OR2C1 were discovered with fragrance materials.
The antagonist fragrance materials clearly suppressed odor strength of the malodor materials in the sensory evaluation. Furthermore, the effect was clearly verified in experiments using fragrances that contain the antagonists.
Footnotes:
aThe top five markets in 2021 are projected to be the United States ($4,930 million), Brazil ($2,486 million), Germany ($1,017 million), United Kingdom ($892 million) and France ($731 million); www.statista.com/outlook/70070100/109/deodorants/united-states#market-arpu
For the full article, please check out the Perfumer & Flavorist+ March 2021 issue.