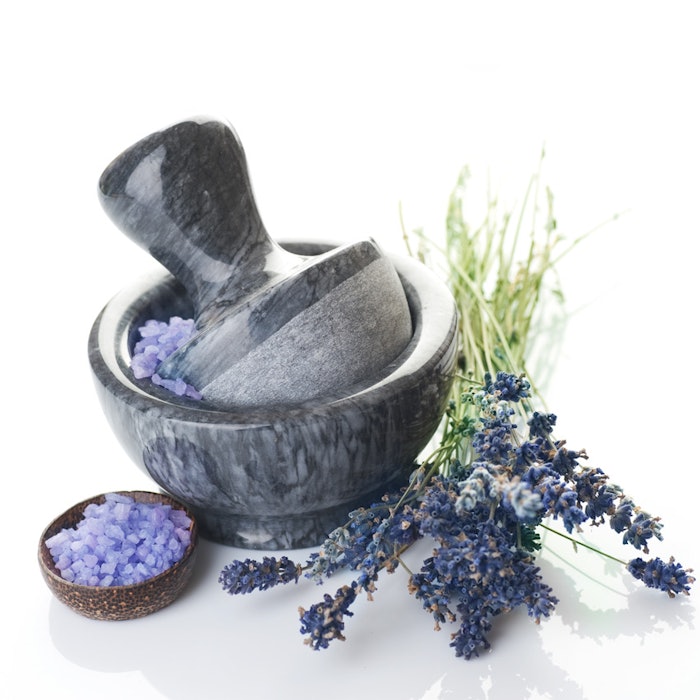 France produces more than 30% of the world's lavender; visitors flock to the south of the country each summer to see the lavender fields.a However, the industry has been facing many challenges over the last 10 years, and there are growing fears about the plant's future. Drôme, in particular, has seen production reduced by 15%, due to a number of environmental, plant health and climatic issues. Nevertheless, consumer demand for lavender remains high, and the industry is making progress to ensure a consistent and reliable supply.
Steeped in History
Lavender is the common name for a flowering plant of the genus Lavandula, which consists of 39 species. Originating in Southern Europe, the Mediterranean, Southwest Asia, Southeast Asia, Northern and Eastern Africa, and the Cape Verde and the Canary Islands, lavender grows particularly well in hot climates. It is grown as an ornamental plant and commercially for the extraction of essential oil.
To produce lavender essential oil, the harvested lavender plants are first placed in a distillation tank. As the tank is loaded, steam travels through the plants and drains out the essential oils. The steam is then cooled in a condenser, whereby the mix of water and essential oil becomes a liquid. The mix is separated in a Florentine vase; the oil floats to the surface of the vase and is collected.