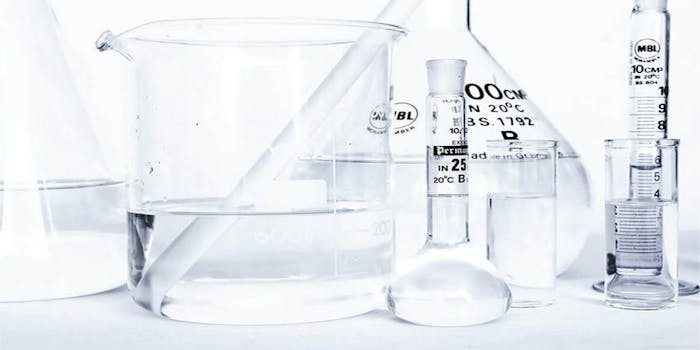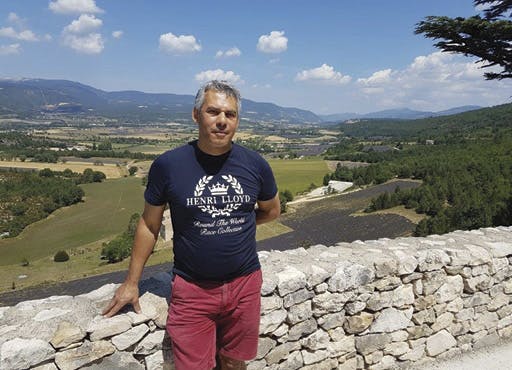 Photo courtesy of the author.
Julian Sarkar of Zanos sounds like a character in a new Marvel blockbuster but I assure you that he is a real person, running a small but well established raw materials supply business from the outskirts of Manchester, England. Zanos sources and distributes fragrance ingredients and speciality chemicals, and just celebrated its 17th birthday.
Among the companies Zanos represents are Payan Bertrand, DRT, Fridal, Herbarom and Agan, and the business has expanded as a result of buying Topaz in October 2017. Deciding who to represent is a two way street for agents and re-sellers: especially when the business also imports its own selection of materials directly from source, as Zanos does.
"Payan Bertrand had a representative who decided he wanted to retire as he was getting to his mid 80s. They weren't sure whether to seek out new representation or not. They consulted some of their key customers, looked at us and at other organizations, and asked our customers what they thought of us. At the same time they asked for recommendations from their other representatives – who, fortunately, I knew," Julian laughs.
Relationship chemistry has arguably been as important as actual chemistry to the success of Julian's business. His two staff members, Jane and Rachel, have been with him for 10 and 5 years, respectively, and he has just recruited a third team member.
Zanos has represented Payan Bertrand in the UK for the last six years. "It actually led onto other things because of their recommendations. When DRT was looking for representation, they asked Payan Bertrand about us and as a direct result of that, DRT came on board as well," says Julian.
A Tree Called Julian
The internet and modern communication technologies have revolutionized business, including, of course, the fragrance business. Many transactions and much of the communication have now become virtual.
There is still an advantage to making buying trips and meeting suppliers and partners in person, says Sarkar: "I suppose I'm quite old fashioned and believe in personal contact. I believe that it is important to visit your partners and suppliers to maintain face-to-face contact. Not just email; not just over the phone. It's interesting, particularly outside of Europe, how different it can be – people won't tell you things unless you're there in front of them and you ask them directly. You find out a lot more like that," Julian explains.
"In India, when you visit factories there, they sometimes have a way of making you feel important by planting a tree in your name," says Julian and grins – "That's happened two or three times so far. There are a few trees out there with my name."
The UK fragrance market is highly competitive and Julian has had to work hard over the years to not only establish his business, but to build it to such a level that it can punch above its weight.
"I'd say the UK market is oversubscribed in terms of the number of suppliers against the size of the market, when you compare it to other countries like France, Germany and Spain, for example. There are an awful lot of people who import and distribute, keeping in mind that comparatively little is actually produced in the UK. And there are lots of people actively involved, scrapping away for that piece of business."
Julian has some strong opinions on what characterizes a good supplier: "If somebody tells you that the product they are selling to you is natural, then you actually have to sell something that is. And if you are selling a commercial blend, or something else, then you really should say so."
Business in Brexit Britain
The word Brexit sounds like a swearword when uttered by the people who have to deal with the consequences of it to business – and Brexit hasn't even gone through yet. The first effects were evident immediately after the referendum result.
"Straight after the referendum result, overnight, prices became all over the place in sterling," says Julian. "We have been trying to hedge the currency by buying and selling in the same currency and because most products are not made here, most are not in sterling."
The Leave campaign did not include overt calls for leaving the single market and the customs union. Daniel Hannan, a conservative member of the European Parliament and one of the Leave campaigners, famously said in a TV interview: "Absolutely nobody is talking about threatening our place in the single market."
Yet, the current consensus, and what Prime Minister Theresa May is pushing for is just that – leaving the single market, and abandoning the customs union. This will significantly affect UK business; logistics, administration; profit – the consequences are likely to be serious.
"Nobody knows what is going to happen. Now that we are apparently not going to be part of the single market, we just don't know what issues we face down the line," says Julian.
The administrative burden for the government, individual businesses and organizations is going to be much bigger than anyone can properly estimate at this point. Customs will become an issue – there might be miles of queuing trucks on their way to and from Calais in the near future.
"It's very scary. We are fortunate in that at least the products we deal with aren't perishable," Julian says. "We have had to take measures to protect ourselves and our customers, based on what the government is currently saying it will do. We have to try to second guess and anticipate – but nobody really knows. We also deal with some companies in mainland Europe, where we store and supply a certain amount of product. So we've set up a European company – a new legal entity that is based there."
Barclays Bank is moving its European hub to Ireland; Goldman Sachs is already moving staff away from the UK, and Theresa May had to make a special deal with Nissan to keep the Japanese car manufacturer committed to the UK post-Brexit.
Out of Reach
Meanwhile, UK is also of course considering its options about the various European regulatory agencies. It has announced plans to leave the European Atomic Energy Community (Euratom) which has caused an uproar in the scientific community. Euratom is a legally distinct entity from the European Union so there is actually no need to part ways, and the work they do to act as a nuclear safety watchdog and support research into nuclear technologies is of vital importance. If leaving Euratom is on the cards, it is highly likely, Brexit Britain will also part ways with REACH – the Registration, Evaluation, Authorization and Restriction of Chemicals regulation that came into force in December 2006 and was set to address the production and use of chemicals, and their impact on the environment and human health.
"We have done some pre-registrations under REACH, using the new legal EU entity we set up for Zanos," explains Julian, "and if necessary, we'll transfer the existing registrations we have to that company. Fortunately, because we represent a number of companies – some of whom produce products in Europe – those are all covered under REACH. Also, some of our non-Europeans we work with have also REACH registered a number of products including the volumes we buy."
"I have actually been to DEFRA (UK Department for Environment, Food & Rural Affairs) in conjunction with the chemical business association to make a presentation about the impact of Brexit to business of our nature, given that we deal with different countries, different currencies; import and export – from within and outside of the EU. And I went through details for about two hours. It is disturbing to see the lack of knowledge of the processes involved."
"A follow-up meeting, first just me with BEIS (The Department for Business, Energy and Industrial Strategy), and then with several departments and other companies is scheduled for late July. "
"REACH is not perfect and I don't like it, but it's been there for over 10 years now, and we've all had to live with it for that time; working towards it. So [it] seems pointless reinventing or duplicating it at this point. The potential damage by not being involved in REACH is very high. The most recent figure I saw was that something like 250 million pounds have been spent by the chemical industry on REACH registrations so far. And if they want to introduce another version of REACH? Who knows."
Stickier Than Glue
"I came to the industry purely by coincidence," says Julian, "I was working for Henkel Industrial Adhesives and an approach was made. There was an opportunity to join Bush Boake Allen and I went for it. They decided to take me on and I've never managed to escape the fragrance industry since," Julian says, "not that I'd ever want to," he quickly adds and laughs. "In fact, very few people seem to want to leave. There is something special about this industry. People stick with it. It's almost addictive."
"At BBA, I worked on the synthetic chemicals side of the business and in sales and marketing type roles internationally. I had a lot of dealings with the multinationals because I was responsible for the EMEA (Europe and Middle East) region. I particularly looked after developing new markets for our existing molecules."
"I'm from God's own county, Yorkshire. But when I was with BBA I moved from London to the North West. When I set up Zanos, I found an office in this area; it just down the road from where we are now, in fact. We've been at the current premises for 10 years."
"We are 17 years old now and it has been an interesting journey. The first pallet of product we ever bought was a pallet of orange terpenes. The warehouse where we were storing it went bankrupt so, there it was, our first pallet, and we couldn't get at it. Things have progressed since then, I am pleased to say"
Finding your niche as a new business is always going to involve a little bit of trial and error. Julian spent the very early days doing a fair amount of consultancy and used his connections to quickly establish himself.
"I was fortunate in that I knew a lot of people in this industry through my connections. And we took on certain products from various people early on – yes, it was tough, no two ways about it. There was an additional obstacle in that when I first left BBA, I was due to do some consultancy work for them, but as they were taken over by IFF, that all went out of the window. So the first thing we did, consultancy-wise, was translating a German engineering portal and doing an English version of it. Boring as hell, but you had to earn some money," Julian grins. "Nowadays I only take on consultancy projects if it's something really interesting."
One of the more recent growing areas on the UK fragrance market is the rise of niche and bespoke perfumery.
"There are a lot of them springing up in the UK and they are active in different areas of the niche fine fragrance market. Tailor made fragrances; bespoke fragrances – and a lot of activity in the candles and diffusers at the higher end of the market," Julian explains.
"The market is changing, too, it seems. There are a lot of new cosmetic and fragrance brands and not just the average semi-branded products. One of the things we've always tried to do is to look at opportunities and be reactive to customer requirements, be they big or small."
"Our mantra has always been that we're a small business, so we'd like to support other small businesses if it's practical and economically viable to do so. People have supported us over the years, so we'd like to do the same."
"It is great to work in an industry where people are very friendly and know each other. It's just a very pleasant environment to work in. It can be difficult and challenging - of course – but, then, that's life, so it's fine."
Memoir
One of the shared characteristics of talking with industry veterans is that they all have at least one book's worth of stories in them. Julian is no different in that respect: "One day I might sit back and write a memoir like an old codger." He grins.
"We used to do technical reviews in Princeton, New Jersey. One time I was on my way there, staying with a friend overnight and got caught in a terrible storm. It was a four hour drive from Newark airport to his house and I got there through the snow. Everything froze overnight, so I worked out I'd have to set off extra early to allow myself enough time to get to Princeton. When I got there, they said 'What are you doing here?' and I told them I'm there to do the review, as arranged. 'Oh,' they say, 'we cancelled it because nobody could get here.' What do you mean nobody – I got here from England? Are you saying the others can't get here from down the road?" Julian laughs.
"It has been hard work and a lot of fun over the years, and I've met a lot of interesting people. It's such a nice industry to be in."