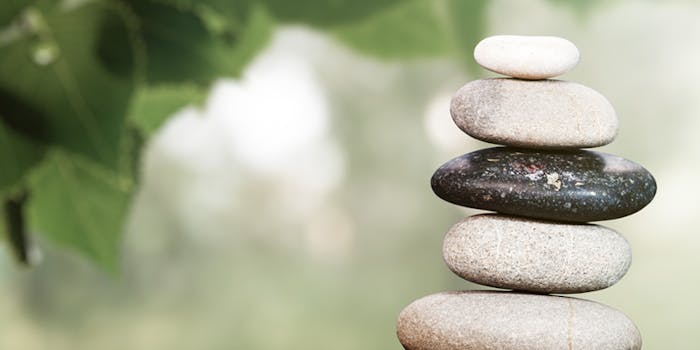 Firmenich
Geneva
2016 total sales: CHF 3.2 billion / $3.1 billion

Estimated market share: 13.5%
First Person:
Gilbert Ghostine, CEO
The global fragrance and flavors industry had a dynamic year. At Firmenich, we crossed the historic bar of 3.2 billion Swiss francs in net sales.
This positive momentum is driven by the global rise in population and middle class, who aspire to more sophisticated lifestyles, as well as growing urbanization, with seven out of ten people expected to live in cities by 2050.
Yet, these opportunities also come with great challenges, such as:
Rising diet-related pandemics such as obesity or diabetes;
Access to proper sanitation;
Scarcity of natural resources; and
Global warming.
All the issues are addressed in the United Nations 17 Sustainable Development Goals (UN SDGs), our "must-do list for people and the planet." The call for action is crystal clear for all of us cutting across the private and the public sectors. That's why we have firmly embedded them across everything we do.
Before I share some examples of how we are putting our innovation to work to address today's most critical societal challenges, I would like to pay tribute to all of my Firmenich colleagues. It's their world-class creativity, expertise and passion that enables us to make a difference in the world. That's what inspires me most every day!
A Passionate Team Pushing the Boundaries of What We Do
I am very proud of how our team is stepping up with focus and passion to innovate for our customers to tackle today's challenges together. We are evolving our organization in a number of ways to deliver strategic value to our customers and partners. Here are some examples:
To drive a new era of excellence in Supply Chain, I have appointed Boet Brinkgreve to the newly-created role of chief supply chain officer. As Boet strengthens our position as the reliable partner of choice for our customers, he will focus on constantly raising the bar for us to deliver:
Outstanding safety and quality performance;
Superior customer service; and
Competitiveness.
To strengthen our creativity in perfumery, I have extended Armand de Villoutreys' leadership as president of perfumery to also encompass our ingredients business. In this new capacity, Armand will build on his outstanding track record in perfumery, take our ingredients business to new heights and ensure the most unique experiences for our customers.
Taking our leadership in fine fragrance forward. Jerry Vittoria was appointed as head of fine fragrance worldwide, relocating from New York to Paris. With Jerry's appointment we look to elevate the creativity of our teams by more deeply connecting our two fine fragrance centers of excellence across the United States and France.
Representing the greatest levels of artistry in fine fragrance, we were proud to welcome Nathalie Lorson and Tony Reichert into our prestigious circle of twelve master perfumers. Our creators are the essence of Firmenich. They embody our values and legacy of timeless and iconic creation generation after generation.
We were also very proud that the expertise and excellence of a number of our leaders were recognized this year:
Master perfumer, Harry Frémont, received this year's highly acclaimed Lifetime Achievement Award from the Fragrance Foundation, making him Firmenich's third master perfumer to receive this prestigious recognition since its introduction in 2013.
Dr. Bérangère Magarinos-Ruchat, vice president sustainability, Firmenich, was recognized by the World Business Council for Sustainable Development (WBCSD) with its Leading Women Awards, for her influence in advancing the UN SDGs. Building on her nomination as Ethical Corporation's "Head of Sustainability of the Year" in 2015, this award further confirms our thought-leadership and positive impact.
Consistent with our vision to enable responsible nutrition, we are very proud that Benjamin Smith, VP, toxicology & scientific services, has been elected to the board of directors of the International Life Sciences Institute (ILSI) Europe Branch. In this capacity he will help guide the organization's efforts in food safety and nutrition to drive a sustainable and healthier world along with other recognized experts and research leaders.
Accelerating Responsible Nutrition
Health and nutrition is a key innovation focus for us. The World Health Organization estimates that in 2014, more than 1.9 billion adults aged 18 years and older were overweight, while 41 million children under the age of five were overweight or obese. Once considered a high-income country problem, overweight and obesity are now on the rise in low-and middle-income countries, particularly in urban settings.
We believe we can play an important role in helping to improve the nutritional profiles of food and beverages in today's world, that's why we are focusing our innovation efforts in enabling healthy, nutritious diets.
We held our sixth annual culinary science event in partnership with Geneva University with a focus on vegan and green proteins. Over the three days, world-class Michelin-starred chefs created delicious and surprising vegan plant-based protein meals, sharing their creative insights with our customers and food scientists.
Scaling up our impact in this area, we also signed, the Food Reform for Sustainability and Health program (FReSH) at World Economic Forum Annual Meeting in Davos this year. A brand new initiative led by the WBCSD and the EAT Foundation, FreSH aims to accelerate transformational change in global food systems.
Advancing Hygiene and Sanitation
In line with our vision to advance hygiene and sanitation, I am particularly proud of our ongoing work with the Bill and Melinda Gates Foundation toReinvent the Toilet Experience. In November 2016, Bill Gates recognized our excellence in science as critical to solving the world's sanitation crisis today:
Our goal is to bring our technology to market as soon as possible to benefit the populations most in need. Today we are working with our customers on a range of hygiene product prototypes, such as bleach powders and other cleaning solutions.
As founding member of the global Toilet Board Coalition (TBC), we were also very proud to be the only fragrance and flavor house at the very first "Global Toilet Business Innovation Summit" in Mumbai. Collectively we pledged USD 15 million to invest in innovative sanipreneurs who are driving solutions to today's sanitation crisis with the goal of positively impacting 125 million people.
Sustainable Consumption
Today consumers are drawn by the goodness of nature, actively seeking out products that are natural, traceable, sustainable and environmentally-friendly.
At Firmenich, working with smallholder farmers is essential to our business. When you consider it takes 3.5 tons of rose petals to produce one kilo of rose essential oil, there is no other option than to harvest them sustainably. That's why, through our Naturals Together initiative, we partner with smallholder farmers from Indonesia, to Guatemala or India, all the way to Italy, France or the United States to offer our customers the best that nature has to offer, sustainably. Today we are proud to support the livelihoods of 250,000 farming families at the source of 170 varieties of natural ingredients.
Recognizing our leadership in this area, in particular our responsible sourcing of patchouli in Indonesia, we proudly received the country's Presidential Award building on our long-standing business excellence in the region.
To further advance our excellence in naturals, this year we entered a joint venture, with Essex Laboratories, the world's most renowned producer of natural mint solutions. Together we offer our customers the world's finest mint from field to shelf, as well as, the ability to create tailored, game-changing solutions. Also we announced our partnership with Jalali agarwood in Bangladesh to source the most exquisite, sustainable and traceable oud together.
Combatting Climate Change
I deeply believe that business can play a leadership role in combatting climate change.
The Paris Agreement set us off on a strong footing. For the first time, every country in the world pledged to curb their emissions and take actions.
At this occasion, we proudly launched our  ambitious environmental goals, because "what gets measured, gets done!" For instance, by 2020, we are committed to all of our Firmenich manufacturing sites being powered from 100% renewable sources or offsets; and our absolute CO2 emissions to go down by 20%.
That's why it means so much to me that Firmenich has just been named by CDP as the supply chain leader  across Ge rmany, Austria and Switzerland. This means a lot when you consider that this region includes some of the largest and most sustainable organizations in the world.
This distinction, on top of our ranking on CDP's Supplier Climate A List, for the third consecutive year, acknowledges our excellence in greenhouse gas management and commitment to lead the industry forward. Taking our climate change commitment one step further, in 2016 we were also the first fragrance and flavor house to mobilize our strategic suppliers in CDP's supply chain program. By encouraging climate and water action down our own supply chain, hand-in-hand with our suppliers, we are building resilience and managing risk for our industry.
Recent examples of how we are bringing our commitments to life include the groundbreaking of our  new flavor plant in Zhangjiagang, China. At the cutting edge of the industry from a technology, capacity and environmental perspective, it is being constructed according to the highest sustainability standards. It includes high-efficiency processing equipment, lighting and building components to optimize energy consumption while recovering heat from cleaning water and building ventilation. 
A second example is our new state-of-the-art  perfumery plant in Geneva. With an automation rate of 90%, we increased our capacity by 30% while reducing our energy consumption by 20% and using 100% renewable hydropower. 
Pioneering Sustainable Lifestyles
In the context of my role as co-chair with P&G of the WBCSD Sustainable Lifestyle Cluster, we are currently running an interesting experiment with Whirlpool and its ReNEWW House, which stands for REtrofit Net Zero Energy Water Waste. It is truly an inspiring project at Purdue University in Indiana that has transformed a 1920s home near its campus into a world-class living laboratory, where university students, alongside company experts, including Firmenich perfumers and flavorists, are living and experiencing sustainable living. 
We look forward to continuing to advance our leadership in these areas, to enable our customers to fulfill their aspirations, while making a positive contribution to the planet. 
Perfumery Innovation and Growth Opportunities
This is an exciting time to be in the perfumery industry. We believe there is tremendous potential for our business, and the industry at large, particularly in the areas of creativity, delivery technologies, breakthrough innovation and naturals.
The alternative perfumery market, made up of high-end, niche perfumes, is experiencing strong growth, driven by independent artists and smaller start-up companies, as well as the current trend for collections. These high-end, niche perfumes offer more creative freedom to perfumers to explore new olfactive territories, in turn, contributing to a new level of excellence in the market.
Award-Winning Creation
As president of perfumery and ingredients, I am committed to leading Firmenich into its next era of creative excellence. Our award-winning creators, combined with our ingredients portfolio, the broadest and finest in the industry, give us an undeniable edge.
Our creators are the essence of Firmenich. It's their unique talent that shapes our unique creative signature. Recently, we appointed two new master perfumers, Nathalie Lorson and Tony Reichert, in tribute to their exemplary creative impact. I am very proud that Firmenich's prestigious circle of twelve master perfumers includes three of the five recipients of the distinguished Fragrance Foundation Lifetime Achievement Award.
Broadest and Finest Ingredients Palette
Our research teams propose about 2,000 biodegradable synthetic molecules annually and only four make the cut, along with one new natural, into our perfumery palette. In our search for game-changing ingredients, we seek qualities that open up new olfactive directions, drive fragrance performance and are 100% biodegradable, in line with Firmenich's Green Gate policy.
Pioneering Innovation
We see significant growth opportunities for our bio-based ingredients from our white biotechnology platform that we've been running for nearly 15 years with the recent launches of Clearwoodh and Ambrox Super.i Both ingredients are growing fast thanks to their outstanding environmental profiles and their versatility across all segments of perfumery. We believe we have only scratched the surface of what is possible and are firmly committed to continue developing cutting edge bio-based ingredients.
Leadership in Naturals
In line with the growing trend for all things natural, I am committed to enriching our perfumers' palette with the finest natural ingredients in a sustainable and traceable way. Our vision is grounded in strategic partnerships at source, such as with jasmine concrete, the undisputed leader in flower extraction in India and Essex Laboratories, the world's most renowned producer of natural mint solutions.
Partnering with Essex Laboratories was an evidence for us as we share the same values of nurturing nature sustainably, while seeking excellence across everything we do. What's exciting with Essex Laboratories is how we are shaping new extraordinary varieties of mint that have the potential to become new signatures or tonalities for our customers. For instance, the latest breed of quality mint essential oils is actually driving new trends in fragrances for dental care. Today, we are focusing our research on developing new mint hybrids, while also improving yield, vigor, disease resistance and oil content. Together, we are driving a new era of sustainable mint!
Future Perspectives
New retail formats (including specialty retail and e-commerce) and consumer behaviors driven by millennials has led to a fundamental shift in the fragrance industry. Our "Global Millennial Code" decodes millennials' buying habits and preferred fragrances, offering our customers critical insights into how to engage with these consumers. Millennials' preferences for a wardrobe of niche brands, available online and in smaller travel-friendly formats, are shaping the future of fine fragrance.
To meet these changing market dynamics, globally, Firmenich has embarked on a new approach to understanding the role of fragrance in the digital domain and optimizing the virtual purchase experience of fragranced products. Our understanding of how perfumer aficionados value and respond to perfumes online will be critical in helping our customers create impactful, engaging and emotional online fragrance experiences.
One Supply Chain
I am very proud to be leading a new chapter in Firmenich's supply chain organization in my newly-created role as chief supply chain officer. I look forward to working hand-in-hand with our businesses to set a new standard in operational excellence for Firmenich around the world.
It's about putting our customers at the heart of our supply chain operations, integrating new technologies for greater capacity and speed-to-market, optimizing our environmental footprint, while attracting and retaining the best talent in the industry.
Partner of Choice
As part of our 2020 strategy, we want to be our customers' partner of choice, connected across all levels of their business to enable us to offer them the most innovative and efficient solutions to meet their consumer's needs.
A few years ago supply chain operations were focused on offering on-time, full service to customers, while driving cost and inventory savings. Today, consumers with less time and money, but more options, are raising the bar. They expect constant product innovation to meet their ever-changing needs, particularly in the emerging markets, thanks to healthy economic growth and rising standards of living. In this context, our customers are continuously innovating and developing new products to set themselves apart. Behind the scenes, this pursuit of rapid innovation is driving Firmenich in partnership with our customers to work faster and more efficiently, while dealing with more complexity. Our supply chain operations need to adapt to these changing market dynamics in terms of speed, efficiency and complexity to be able to serve the consumers of tomorrow.
We are making good progress on this journey and were particularly honored this year to receive an award for "External Business Partner of the Year" from one of our major customers. This prestigious business distinction recognizes how we have significantly impacted their business success, in both product and supply innovation.
Sustainable Operational Excellence
My team and I will be focused on driving operational efficiencies across our 35 production entities and network, building on our success of Leman, our industry-leading perfumery plant in Geneva and the kick-off of our new world-class flavors plant in China. These two sites are our benchmark in terms of technology and environmental footprint.
In March 2017, we officially started construction of our new world-class manufacturing facility dedicated to flavors in Zhangjiagang, China. By significantly increasing our flavor production capacity in China—one of our high-growth, strategic markets—we are accelerating our customers' access to our flavor solutions. What's more, this cutting-edge plant is being constructed according to the highest sustainability standards, including a state-of-the-art waste water treatment system. It will also use high efficiency processing equipment, lighting, and building components to optimize energy consumption, while recovering heat from cleaning water and building ventilation.
A second example is our 60 million Swiss Francs investment to transform our perfumery plant in Geneva into the most state-of-the art of the industry from both, a technology and capacity perspective. In this transformation, not only did we increase our capacity by 30%, we also advanced our ambitious environmental goals reducing our water consumption by 30% and our energy consumption by 20%. The plant is also exclusively powered by hydropower, in line with our goal to power all of our plants with renewable energy by 2020.
Leader in Supply Chain Social Responsibility
In my role, I will champion our ambitious 2020 environmental goals and advance our leading sustainability footprint throughout our supply chain organization. Today Firmenich is an established top-ranking responder to CDP's Supply Chain Program, ranking on the Supplier Climate A List, for the third consecutive year. Taking our climate change commitment one step further, in 2016 we were also the first fragrance and flavor house to mobilize our strategic suppliers, alongside our customers, in CDP's Supply Chain Program. By mobilizing our suppliers to take action around climate and water, we aim to lead the most sustainable value chain.
Extending Our Footprint in Emerging Markets
On top of our significant investments in China, one of the world's fastest growing markets, Firmenich is looking to build capacity and operational excellence in other strategic, high growth markets including, Brazil, Egypt, India, Indonesia, Mexico, Nigeria and South Africa. For example, we are looking to build on our recent investments in a leading flavors facility in Nigeria and a new facility in Mexico, featuring hi-tech laboratories and sensory technology for perfumery and flavors, as well as redesigned offices.