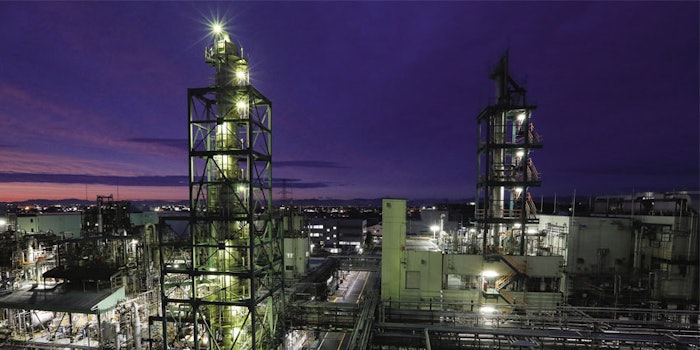 Tokyo, Japan
2020 Sales: ¥150,367 milliona
The year 2020 marked Takasago's 100th anniversary, which not only offered the group a moment of celebration during challenging times, but also inspired future goals and birthed a new corporate philosophy.
With sustainability goals and green chemistry a major focal point for the company, Takasago's R&D continues to strive toward innovations in the F&F industry and work towards a decarbonized society. The group was recognized for its efforts at the Task Force on Climate-related Financial Disclosures Summit 2020 by being named a "Zero-Emission Challenge" company by the Japanese Ministry of Economy, Trade and Industry.
The group also seeks to continue to popularize fragrance in modern culture, highlighted by its anniversary exhibition, "Forms for Fragrance: Treasures from the Takasago Collection," that showcased more than 5,000 years of cultural trends in the history of fragrance.
In the following interview, president and CEO, Satoshi Masumura, outlines Takasago's achievements, platform innovations and what the company hopes to achieve in the decades to come.
aThe fiscal year ended March 31, 2021
Satoshi Masumura
President and CEO, Takasago
What was your company's biggest business accomplishments in the last year?
The year 2020 marked the centennial anniversary of the foundation of the enterprise that led to the Takasago corporate group. We seized that milestone to formulate our Vision 2040, a blueprint defining our future goals, and to draft a new corporate philosophy. As our latest mid-term (three-year) management plan, we have prepared the New Global Plan (NGP-1), a strategy structured to address three key objectives, including the promotion of sustainability.
With the global spread of COVID-19 that emerged from December 2019, Takasago was also impacted by major restrictions on its activities as a corporate entity. At our worldwide business bases, there were cases when local employees were infected with the novel coronavirus, and other workers were also forced to deal with extremely difficult conditions. Thanks to the unwavering efforts advanced at those operations, however, we avoided cluster outbreaks at any of our global production bases, enabling us to effectively maintain business activities throughout the year. We believe that fulfilling our responsibilities on the supply front in the face of this unprecedented crisis was a significant business accomplishment for Takasago during 2020.
For the full article, please check out the Perfumer & Flavorist+ July 2021 issue.