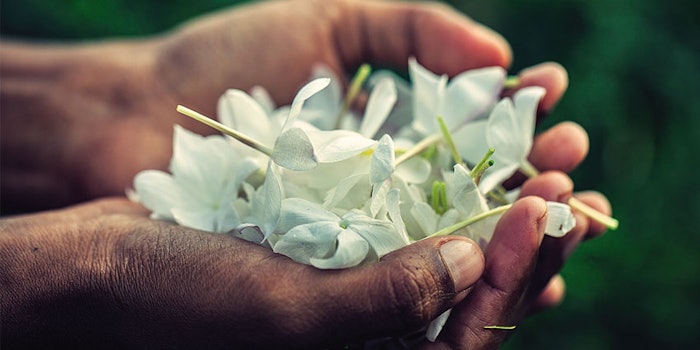 Geneva, Switzerland
2020 Sales: CHF 3,878 milliona
Since the 2020 Leaderboard issue, Firmenich achieved its verified five-year sustainability goals and stepped up the company's ambitions. In Perfumer & Flavorist+'s interview with Firmenich leadership, CEO Gilbert Ghostine will share the finer details of the company's environmental, social and governance (ESG) ambitions for 2030, as well as other breakthroughs in innovation.
Striving to be at the cutting edge of technology, Firmenich has focused on artificial intelligence (AI) initiatives, including crafting its first flavor with AI, a lightly grilled taste for use in plant-based meat alternatives. The tech doesn't stop there; Ilaria Resta, president of global perfumery will also speak to the company's launch of an AI-augmented line of laundry care fragrances.
In the following pages, the company shares new strides in AI, additions to the corporate team, expansion in both flavor and fragrance realms as well as resilience in a time of uncertainty.
aFirmenich's Full Year Results for the 52 weeks ended 30 June 2020
Gilbert Ghostine
CEO, Firmenich
Embracing the Future
The COVID-19 crisis has changed the innovation landscape for fragrances and flavors, as well as the consumer marketplace. Shifts in consumer behavior patterns and demand during the public health crisis are opening exciting new opportunities for fragrances and taste. Firmenich is responding to these rapidly evolving needs with more creativity delivered at an even faster pace. We have pioneered bold innovation for high-performance fragrance and taste solutions, as well as to address the broader shift towards sustainability, healthier food and beverages and greater wellbeing.
Resilience and Breakthroughs
Our 2020 financial year was marked by strategic breakthroughs, as well as resilience to the ongoing challenges of the pandemic. Thanks to the outstanding commitment and agility of our colleagues, we delivered uninterrupted service to our customers across the food, personal and home care supply chains, harnessing digital tools for greater speed and flexibility, while delivering record volumes.
Firmenich achieved 3% revenue growth in fiscal year 2020 (ended June 2020).
Extensive health and safety precautions at our sites across the world introduced since early in 2020 paid dividends as the pandemic continued through the year. Our first priority was, and remains, the safety of our 10,000 colleagues and I am extremely grateful for their exceptional efforts.
For the full article, please check out the Perfumer & Flavorist+ July 2021 issue.