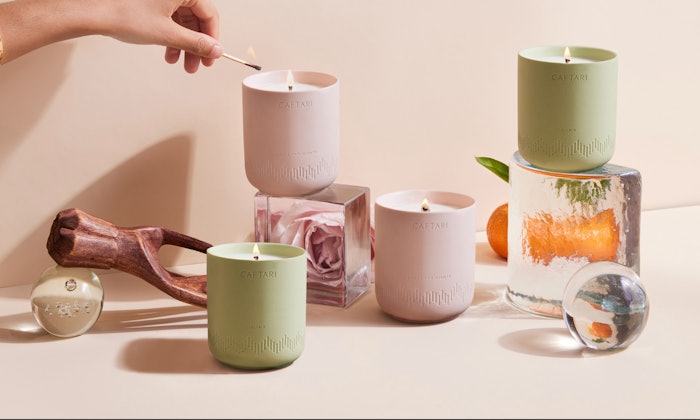 Caftari, a fragrance brand that is said to channel the neuroscents sector, has launched. 
Caftari has launched with two hero SKUs, Elixir and Dolce Far Niente. 
The brand's scents are created to elicit emotional responses that are neurologically science-backed.
Founder Shreya Aggarwal noticed a lack of results driven, neuroscience-backed fragrance products created to address overall mental health and wellbeing and thus Caftari was born.
Elixir is said to release endorphins and promote energy, while Dolce Far Niente is said to release serotonin and promote happiness.
Caftari's proprietary fragrance blends are produced in France with a soy-coconut blend that is made without any petrochemical or petroleum by-products.
The blends are also free from:
Phthalates
Parabens
Sulfates