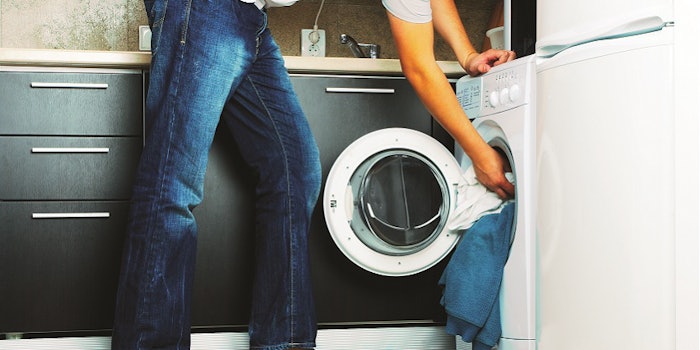 As consumers become more sophisticated with their fragrance choices in home care, air care, candles and car care among others, fragrances are beginning to emerge as a popular feature in laundry detergent products as well.

According to a Market Research reporta, the global laundry detergent market was valued at $133.3 billion in 2016, with a strong and steady growth at a 4.9% CAGR.With these changing demands and overall growth, innovative fragrance applications, along with unique fragrances, should be appearing more frequently in the laundry detergent market.
Commercial laundry brands have begun developing unique fragrance blends. Gain laundry detergent offers a range of product with unique scents. Some of the fragrances include orange blossom vanilla, white tea lavender, apple mango tango and Thai dragon fruit. All has a range of liquid laundry detergents that include lavender, tropical mist and fresh rain scents. Smaller, more niche brands are also capitalizing on the need for unique fragrances. Mrs. Meyers laundry detergent offers liquid laundry detergent in rosemary, honeysuckle, lemon, lavender, geranium and basil. Eco-conscious brand method also has a variety of laundry detergents in lavender cypress, key lime and coconut, ginger mango and beach sage fragrances.
In addition to these fragrances, innovation within the laundry detergent market is leading growth and opportunity. One of the latest innovations comes in the form of fragrance boosters or laundry detergent additives. These products are meant to be used in conjunction with detergents in order to add a fragrance element. Purex offers Purex Crystals, which includes fragrances like Oh So Chic, Fresh Mountain Breeze, Fabulously Fresh, Fresh Spring Water and Lavender Blossom. Gain offers a similar product, Scent Boosters, in Original Fireworks, Moonlight Breeze Fireworks, Tropical Sunrise Fireworks and Wildflower and Waterfall Firework scents. Arm & Hammer also offers in-wash fragrance boosters in purifying waters, sun-kissed flowers and tropical paradise scents.
In both the commercial and niche segments, fragrances are beginning to be described more than simply fresh or clean, and using specific language to describe fragrances. Instead of simply saying "fresh," products are being described as having "garden-fresh fragrances" or bringing "a smell of nature" to your nose. Leading these changes are consumers that are asking for more out of their products. Many consumers are concerned about ease-of-use, environmental issues and the overall benefits and features of a product.
Footnote:
a (November, 2017). Laundry Detergent Market Analysis By Product (Powder, Liquid, Fabric Softeners, Detergent Tablets), By Application (Household, Industrial or Institutional), By Region, And Segment Forecasts, 2014 – 2025. Grand View Research. Retrieved January, 2017 from https://www.grandviewresearch.com/industry-analysis/laundry-detergent-market.