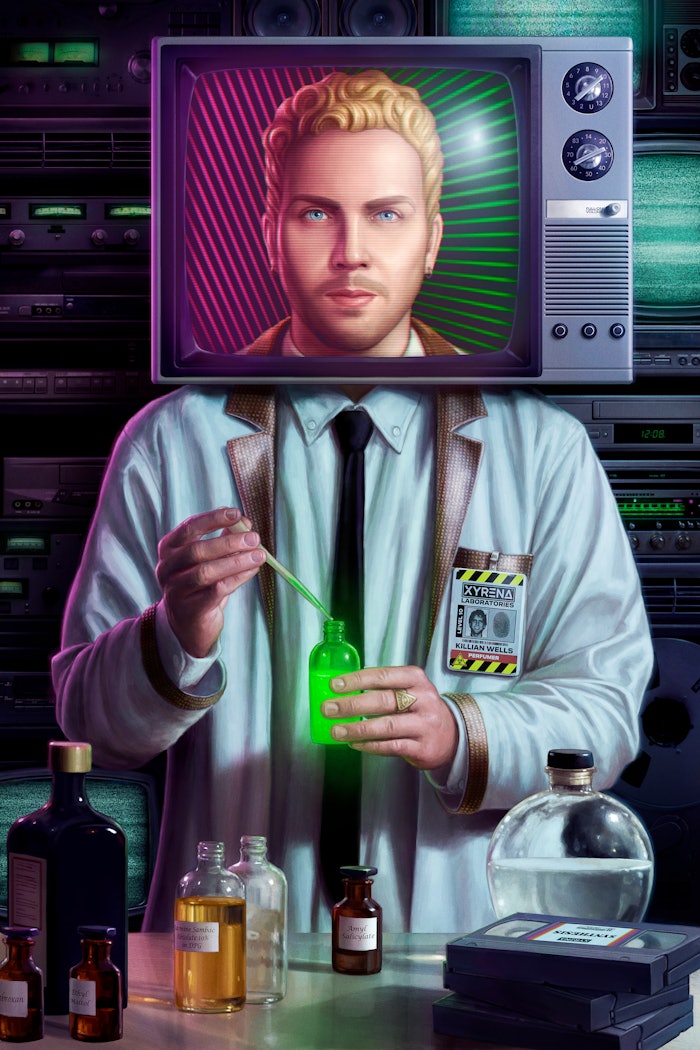 courtesy of Killian Wells
 Name: Killian Wells

Title: Perfumer/Founder, Xyrena

Hometown: New York, NY

Current location: Austin, TX
What led you to the fragrance industry?
I've been fascinated by fragrance for as long as I can remember, and that's what led me to start my own brand back in 2015. I never intended to become a perfumer myself, but when I approached a few experts to create some avant-garde scents, I found that they struggled to bring my vision to life. So, I took matters into my own hands, and started learning perfumery. It's been a crazy journey ever since!
Are there any recent projects/wins you're particularly proud of?
I've been working on the official American Psycho fragrance, inspired by the character of Patrick Bateman. It's a loud and sexy aromatic that perfectly captures the essence of the character and the indulgent era of the 1980s. I also really enjoyed designing the packaging, which features an original illustration of Christian Bale as Patrick Bateman. 
Describe yourself in three ingredients. 
I'm sweet and versatile like ethyl maltol, tenacious and a bit fruity like Ambrettolide (trademark of Givaudan), and fresh and colorful like Paradisamide (trademark of Givaudan).
Are the types of projects you're working on changing over time? How are the creative demands of the job evolving?
Since starting my brand eight years ago, the fragrance industry has become even more competitive and I have had less time to spend actually creating new scents. There has been an influx of cheap dupe companies on the market, and bigger brands are taking note of smaller niche and indie houses in an attempt to "borrow" their unique creative magic. Houses are now having to shift a lot of focus towards loyalty-building strategies and diversifying their offerings beyond their main flagship products because simply having a great fragrance isn't enough anymore. While I love the fragrance business, many aspects of it feel like the movie industry making copies of copies so I'm always excited to see anything that's truly original.
What is the best part of your job?
My job is all about creating fragrances that transport people to another time and place. For me, the best part of my career is the satisfaction that comes from knowing I've made someone's day a little brighter with the scents I've created. In today's busy, stress-filled world, being able to offer a mini escape from reality through perfume is incredibly rewarding.