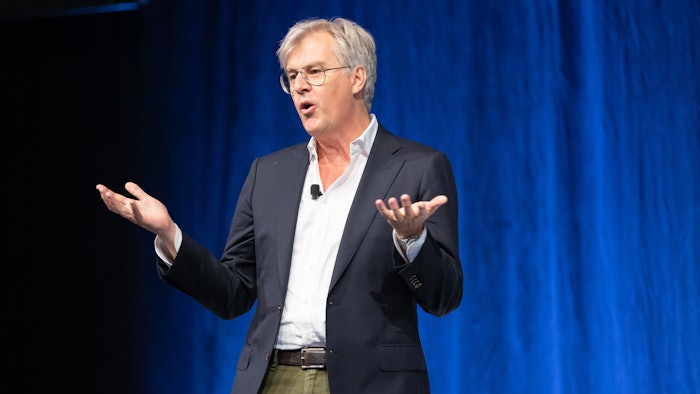 PETER WYNN THOMPSON
When billionaire entrepreneur Elon Musk announce his fragrance that was created to smell like burnt hair, the internet went wild. News of the fragrance went viral and upon the release of "Burnt Hair," a scent for men by Singed, sold out immediately. But what makes consumers so intrigued by this scent? Is it actually worth the wear or is it just to acquire a piece of pop culture?
Sold on boringcompany.com, the fragrance, also referred to as "The Essence of Repugnant Desire," hosted the following quotes posed as reviews: 
"Just like leaning over a candle at the dinner table, but without all the hard work."
and
"Stand out in a crowd! Get noticed as you walk through the airport."
Perfumer & Flavorist+
reached out to Firmenich principal perfumer (and
World Perfumery Congres
s 2022 speaker), Frank Voelkl, to discuss the nuances of the fragrance and what, if anything, this scent says about the trends of the market.
So interesting that this type of scent would sell out so quickly! From your perspective, why are people are so attracted to something like this? 
Frank Voelkl [FV]: Scents that are different, interesting, and even a bit weird don't always have to be bad, and they can grasp your attention and create buzz. I think that this is the case here and it attracts people because there is something intriguing and familiar in the scent of burnt hair. Everyone knows what that smells like, and there is a familiarity aspect there as well.  I personally remember bending over a candle as a kid and smelling a hair that caught fire, and like that, I think we all have smelled it at some point. It's also not a repulsive scent, so all in all I can see the intrigue. 
Working with major celebrities and figures is common for Firmenich, can you share some of the details behind what that collaboration entails?
FV: At Firmenich, I've met and worked with quite a few celebrities, and they are actually quite often really into fragrances and creating something they feel great about. Even though they don't have the "traditional" perfumery training or experience- they have a passion and a strong opinion on what they like and don't, which is great. I enjoy working with someone who is not in my field and finding a common ground to create something that really represents who they are and what they stand for.
Does this scent say anything about the trends of the market? What are some of the current trends in the fine fragrance industry?
FV: There's a desire to stand out and be different today, even olfactively speaking. The consumer is also much more educated and well-versed in fragrances today and in turn may be more curious and are more comfortable going into different territories that have a strong point of difference. These consumers don't feel the need to stay in comfortable or traditional realms of scent, since they are willing to stand out.