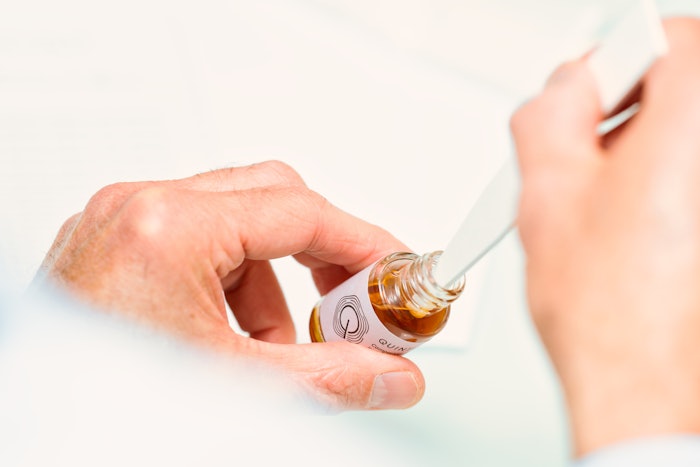 C/O QUINTIS
Perfumers are the scientists and artists behind some of our favorite scented experiences—from candles, fine fragrance, and skin care to body care, it requires a special kind of skill to develop our favorite fragrances. And what better way to combine technical and creative skills than with a competition featuring one of the industry's most coveted ingredients, Indian sandalwood (Santalum album). Through their own creative and technical skills, a panel of seasoned perfumers will determine the winner of the Sandalwood Reimagined contest hosted by the American Society of Perfumers (ASP) and Quintis Sandalwood during the 2022 World Perfumery Congress.
Related: Fight the FOMO—Register for WPC 2022 Today
Known for its aromatic, medicinal and spiritual uses, Indian sandalwood has transformed civilizations for the last 4,000 years. With origins in India, sandalwood's significance reached a global community through the Silk Road, with each culture reinterpreting its meaning. Yet by the early 21st century, its presence was nearly extinct due to illegal harvesting and poaching. This gave rise to synthetic alternatives that only showcased a facet of the multi-dimensional original. Quintis' sustainable cultivation initiatives helped revive the nearly extinct sandalwood, giving perfumers and the fragrance industry an opportunity to continue reimagining its story through perfumery.
The Artfully Crafted Process of Judging
More than 250 perfumers submitted their eau de toilette formulations to the panel of five judges. The objective: to design a male, female or genderless reinterpretation of the classic Indian sandalwood without the traditional parameters like consumer profiles and budget. Each entrant is tasked with submitting a base using at least 1% of Quintis Indian sandalwood oil and creating a fragrance using only essential oils, aroma molecules, absolutes, and resins. All entries will go through a blind judging process on blotters over a period of 10 minutes. The judges will then re-evaluate the finalists on blotter and skin for a period of one hour. We sat down with the judges to discuss the evaluation process and the competition's impact on the future of perfumery.
Paring down numerous submissions in a short time requires an attentive nose from each judge. Jim Krivda, head of Creative Development, Turpaz, explained his initial judgment is determining whether he has an emotional connection to a scent. "[When] smelling the fragrance," Krivda explained, "Do you have an emotional reaction? Does it bring you to a place?" During the last two years as the world spent most of their time at home, fragrance's role in our lives has impacted our wellbeing for the better, connecting our sense of joy, memory and safety to these ingredients.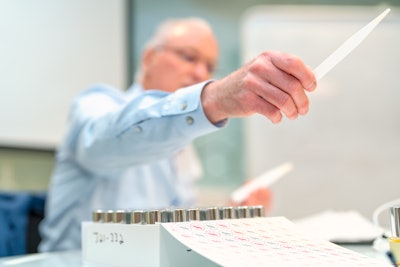 Sandalwood is one adaptable ingredient. Some of the most popular unisex perfume notes include warm spicy, woody, powdery and balsamic, giving sandalwood's olfactory qualities versatility for a wide range of fragrances. John Gamba, Senior Perfumer, Givaudan, explained that the fragrances using sandalwood in unexpected ways will grab his attention. "[Sandalwood] will work with a lot of different things because of its woody notes and its milky, creamy qualities. I'm looking for something that doesn't smell like what's out there. We're looking for something that's unique. It's easy to make a twist on a current fragrance in the market that's already accomplished the use of sandalwood. It's about something truly unique that you normally don't see it in."
This is where the delicate technique of art and science comes in: blending, sillage and the overall harmony between the notes to create a unique formulation. "As you look at it a little longer, then you can notice the techniques to create the fragrance. I'm looking at the construction. You must have a balance, a well-structured fragrance, otherwise it collapses. It'll smell raw or jagged," said Krivda.
Despite the judges' curiosity for new olfactory combinations, the challenge for the entrants is to test the creativity and craft inspired by the muse, Indian sandalwood. "Nothing quirky like jalapeño and sandalwood. Something that's wearable. Unique. And when we smell it, we know it," explained Vince Kuczsinki, VP senior perfumer, Mane and president of the American Society of Perfumers.
The competition allows entrants the unique opportunity to explore and create without the traditional parameters—although attention to cost should always be on a perfumer's mind. Gamba explained, "I'm personally looking for something that's technically unique. And cost restrictive. I'd like to know if the fragrance is $100/k or $30/k, I think that would be an interesting take."
Although entrants are not required to consider other applications, it's certainly an advantage to think outside of the fine fragrance constraints as a creative measure. During the pandemic, for example, home scents and candles were some of the most popular applications outside of fine fragrance, and sandalwood's aromatherapy properties certainly benefit these categories as well. During the smelling sessions, one question Gail Fowler-Krell, senior perfumer, IFF, kept in mind is versatility. "Can it go from fine fragrance to candle? Home care? Body care?" she explained.
Characteristics of Sandalwood
An inimitable ingredient in perfumery, sandalwood's fixative and diffusive properties, along with its signature woody and creamy scent, has remained an essential ingredient in the perfumer's palette. "Sandalwood is one of the standard gold star queen ingredients. It's a classic perfumery ingredient that is so essential in so many fragrances that it's almost impossible to overstate its importance in the industry. From fine fragrance to flavors even, so it's an essential ingredient you need to have," said Krivda.
It's safe to say every perfumer has their own experience with sandalwood—the emotional connection drives the judges' curiosity to discover new ways to combine it with other notes. "Sandalwood for me is very exotic and luxurious. It's this creaminess rather than a sharp wood," Fowler-Krell explained. Is there anything sandalwood doesn't smell well with? she added. Perhaps one of the contestants will surprise us with something delightfully unexpected!
Aside from its scent, most perfumers use sandalwood in everyday formulations due to its technical flexibility. "I've worked with sandalwood oil for 40 plus years," said Gamba. "It's an ingredient that we use every day. I use it quite often because of the quality it brings a fragrance. The fullness, the naturalness. I love the material because it adds fixation and longevity to fragrances."
Another benefit is sandalwood's safety status according to the International Fragrance Association (IFRA) guidelines, which regulate safety standards for fragrance ingredients. Kuczinksi explained, "Naturals have a lot of allergens in them, limonene, citronella, among others. With consumers that want natural and allergen-free fragrances, sandalwood is a good solution against those restrictions."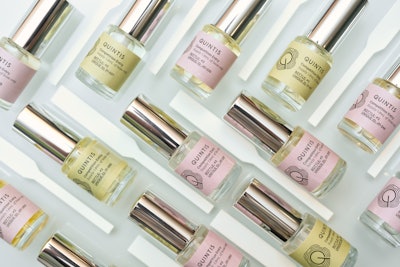 Future of Fragrance
The World Perfumery Congress is the perfumers' event that brings together the leading brands and thought leaders in fragrance to discuss opportunities, challenges and the future of the industry and ultimately preserving the art and science of perfumery. The road to becoming a perfumer is no easy feat, one must have a clear understanding of chemistry and ideally apprentice with a seasoned perfumer to move forward in one's career. Sandalwood is used frequently in formulations, giving entrants a taste (or smell) of its impact on formulation no matter the quantity.
As the perfumers' association for the U.S., the American Society of Perfumers hopes the competition will expand the industry's creativity and diversity. One winner from each category of Global Winner (for existing perfumers) and Emerging Talent (students and junior perfumers) will be selected. "I think [the competition] will benefit the up-and-coming perfumers, be it the trainees or junior perfumers to be recognized in the industry. A lot of people are starting to retire, and we'll need the next generation," added Fowler-Krell.
As the judging process winds down, each fragrance is a reminder that sandalwood's multi-faceted qualities can be interpreted and appreciated by all skill levels around the world; while a global competition is a chance to reinterpret the industry's nature and move innovations into the next era.
Want to know everything going on in flavor & fragrance? Sign up for P&F+'s newsletter. You can also follow along on Instagram and LinkedIn.