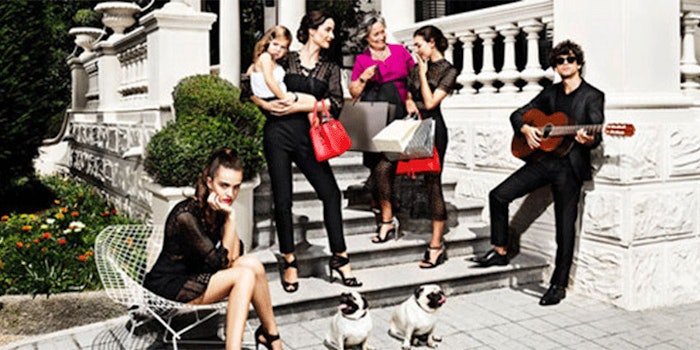 Symrise presented "Scent Fiction" during the 24th annual Cosmoprof trade show in Hong Kong.
The fragrance exhibition was on display from November 13 to 15, 2019. Symrise partnered with Nez, the olfactory magazine, artist Alan Chan, Projectiles, and Somexing consulting agency. The exhibition took place in the Quarry Bay district at Space 27 Gallery in Hong Kong.
Symrise displayed fragrance creations linked to eight Chinese characters referencing the past, present, or future. For each character, two perfumers, one from Asia and another from elsewhere in the world, worked together to create each fragrance. The fictional characters, and the fragrances they inspired, include:
Nezha - Dragon's Spray — A bold and lively child that is the god of travelers. His fragrance, which smells like "hot fire with pimento and … ginger from Symrise's Madagascar facilities," also features a fresh, fruity note of passion fruit. 
Di Renjie - "Honor of Kings" – Minister to the only Chinese Empress, Wu Zetian, and main character of the 2016 video game "Honor of Kings." This fragrance blends warm notes of dry amber, cardamom, and Noir Prunol De Laire with cool Aldehydes, Rhubarb accord, and Pink Pepper Leaf CO2 extract Madagascar.
Lao Gan Ma/Tao Huabi - "Golden Chili" – This fragrance honors Tao Huabi, creator of Lao Gan Ma chili sauce. It combines notes of Lily with Clove and Ginger from Madagascar as well as Sichuan Pepper.
The concept originated in Nez Magazine and Somexing consultant Isabelle Gavalda chose the theme. Artist and Chinese influencer Alan Chan contributed both his creativity and his gallery space.
"We are very happy to be working with such renowned partners to present our creativity and expertise in this multi-sensory show. We will take customers and interested parties with us on this journey and bring Asian ideas to life," said Julie Dechamps, creation director, Symrise Asia Pacific.
The exhibition reflected Symrise's longstanding presence in China and their understanding of the culture and market. Last year, Cosmoprof hosted 87,284 visitors from 135 countries and 3,030 exhibitors from 53 regions.
"The Asian market is full of consumers who are ready to invest in innovative and sustainable cosmetics," added Dechamps. "With our creative presence in Hong Kong, we are opening up short and long-term business potential and establishing new customer relationships, both in Asia and around the world."