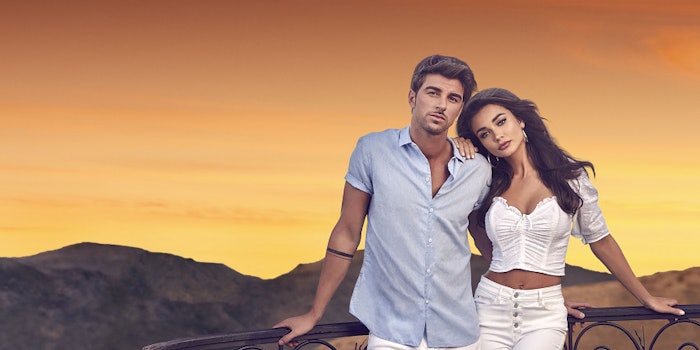 Lifestyle brand Guess has released a fragrance duo inspired by the city of Los Angeles, Guess 1981 Los Angeles, available in a male or female version.
Created in collaboration with Inter Parfums, the scent takes inspiration from California's landscape and the year Guess started. The female fragrance features top notes of ambrette and violet; middle notes of pear, jasmine and sandalwood; and base notes of cedarwood, musk and amber, while the male fragrance features top notes of violet and bergamot; middle notes of cedarwood, oakmoss, amber and lychee; and base notes of frankincense and musk. The inspiration for the fragrances will be featured in an ad campaign, directed by Paul Marciano, creative director of Guess, and LA photographer, Josh Ryan. 
Related: [update] Inter Parfums' Q4 and FY 2018 Results Were 'Better Than Expected'
"Our new fragrance, Guess 1981 Los Angeles, is the first in our partnership with Inter Parfums and CEO Jean Madar, who has had incredible success in building and cultivating premiere fragrances. Their diverse portfolio is the perfect home for the Guess brand," said Marciano.