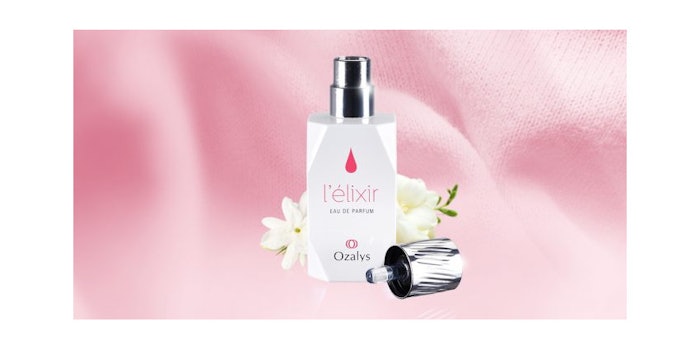 Personal care brand Ozalys has released its first fragrance, L'Élixir, specifically designed for women with breast cancer.
The Ozalys brand provides a range of beauty and personal hygiene products designed for women directly or indirectly impacted by breast cancer. Its first fragrance features notes of freesia, jasmine, bergamot, white musks, cashmere, iris and sandalwood and uses a glass stopper to apply the scent. 
Related: Visual Fragrances: The Latest Application Trend? 
Created by Aptar Beauty + Home, the "Note" application method allows consumers to gently deposit the fragrance on their skin using a glass stopper. One of the common effects of chemotherapy is the patient's inability to tolerate certain smells or experience nausea. This application method helps from over saturating the skin or applying too much of the scent.