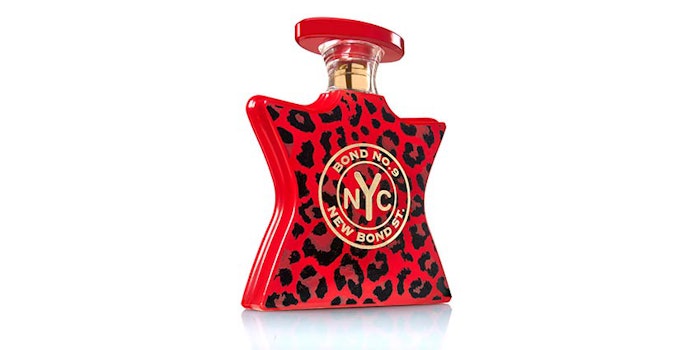 Inspired by the NoHo, the New York City neighborhood where the company is headquartered, Bond No. 9 has created a new scent: New Bond St.
Launching September 15, 2018, New Bond Street is inspired by the "millennial supermodels, iconic movie stars, politicos and business tycoons" who have flooded the trendy neighborhood over the last few decades. Its notes include:
Top—Citrusy bergamot, pepper and dewy muguet
Mid—Cocoa, coffee beans and chestnut
Base—Patchouli, vanilla, sandalwood and feral leatherwood
The scent is housed in a bottle with a "fierce" black leopard print on "an arrogant, totally unexpected fire-engine, million-dollar red background," with the Bond No. 9 logo token in gold relief.
New Bond Street will be sold at Bond No. 9 New York boutiques, Saks Fifth Avenue nationwide, select Bloomingdale's stores, Harrods UK, Selfridges UK and www.bondno9.com.