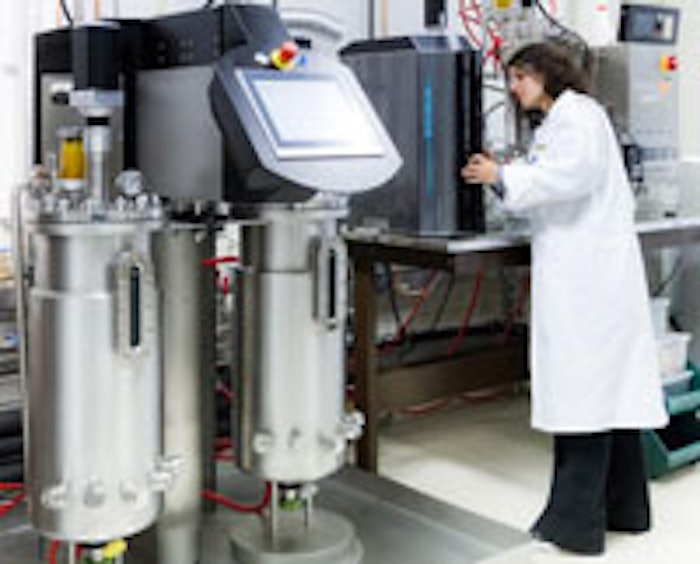 Producing natural fragrances and flavorings based on fermentation, Isobionics is opening a new laboratory equipped with new-generation fermenters on the Brightlands Chemelot Campus in Sittard-Geleen, The Netherlands.
Specializing in fermentation equipment, Biostream from Doetinchem is supplying the new fermenters for the laboratory, which is preparing to launch two new fragrance materials, sandalwood and patchouli.
"Before a product is ready to be put on the market, the production process needs to be tested on an increasingly larger scale," said Toine Janssen, CEO of Isobionics. "We have created sufficient capacity in our new laboratory in order to be able to do this."
Transitioning from production on a laboratory scale to a large scale shortens the time-to-market to launch new products, added Janssen.
Since 2008, when Isobionics was founded, the biotechnology company launched three products onto the market, which are used in soft drinks and perfumes:
• valencene, an orange fragrance;
• nootkatone, a grapefruit fragrance and
• beta-elemene, a ginger fragrance.
Twan Beurskens, minister of economic affairs for the Province of Limburg opened the new facility at Isobionics.
"Isobionics has strong roots on the campus and we are proud that this innovative company is investing in the expansion of its laboratory here during its growth phase," said Beurskens. "It proves that the campus can also offer added value to biotechnology companies."
With 25 current employees, Isobionics is rapidly progressing and expects to expand to 50 employees in the future.
Source: www.brightlands.com