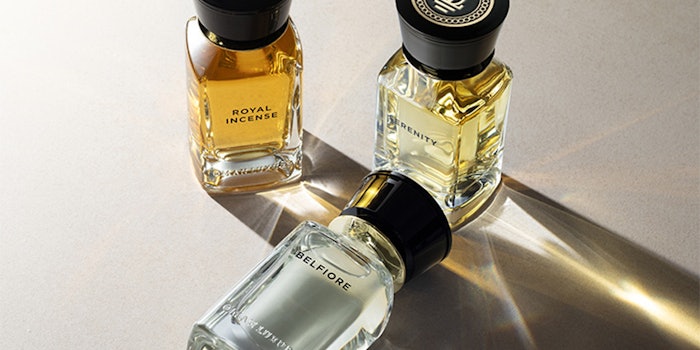 Albéa has partnered with OmanLuxury to provide parts of the packaging for its new fragrances, Paramour and Angham, per Cosmetic Business. 
Related: Brûmée Breaks Into the Water-Based Fine Fragrance Market
Paramour contains notes of bergamot, raspberry, grapefruit, saffron, jasmine, lily of the valley, cinnamon, rose musk, cedarwood, sandalwood, amber, vanilla, moss, patchouli, leather, caramel and tonka.
Angham contains notes of citrus, saffron, apple, cloves, orris root, geranium, jasmine, cedar, leather, vanilla, ambergris and sandalwood.
These fragrances launched in the Middle East and are also available in high-end specialist stores such as the Jovoy Parfums Rares shop in Paris, France.